Editor's Note: The following article is reprinted from the Today @ PC World blog at PCWorld.com.
Don't count on bringing the iPad on any trips to the Holy Land, as Israel has blocked Apple's tablet from entering the country.
Israeli Customs is confiscating the devices upon entry, Israeli newspaper Haaretz reported. Authorities have already seized roughly ten iPads, according to the Associated Press, and tourists who bring their iPads into the country will have to get them back when they leave. (Though, having dealt with Israeli Customs before, I have a feeling that won't be as simple as it sounds.)
The Israeli Communications Ministry blames the iPad's Wi-Fi, which supposedly uses low-powered "American standards" as opposed to the "European standards" on which Israel relies for electronics. The ministry is now working with Apple and local distributor iDigital to approve the import of iPads into the country, but even when that happens, it's not clear whether Customs agents will try to distinguish between American iPads and European ones.
Further explaining the ban in a follow-up Haaretz article, Communications Ministry director Eden Bar Tal said there weren't enough details from Apple to warn travelers sooner. iDigital had "no information," he said, and the ministry itself was scrambling to get specifications. "It's new in the United States too, and I imagine that despite Apple's delay (in shipping iPads internationally), there will soon be an iPad which meets European specifications," he said.
Bar Tal also reserved some harsh words for people who thought they had the right to bring whatever technology they wanted into the country. "People who bought the device in America can't force their needs on other people," he said. "I don't get involved in what individuals do at their own expense, but you can't only be concerned about yourself."
The iPhone finally launched officially in Israel in December 2009, more than two years after the phone debuted in America. At the time, one importer told Haaretz that the Communications Ministry again blamed lack of compliance with European standards.
iPad (2010)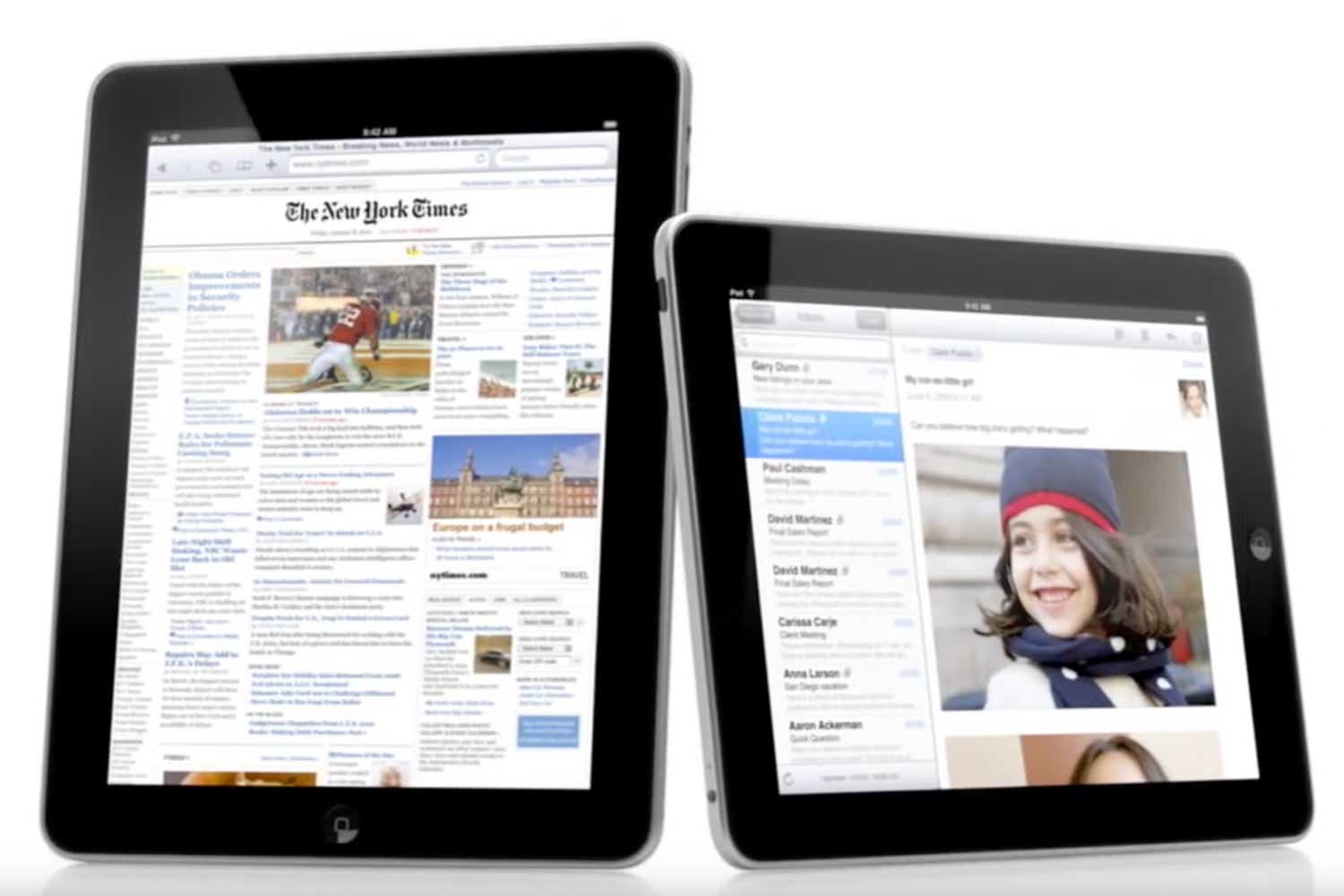 Read our full
iPad (2010) review
iPad with Wi-Fi 16GB
Price When Reviewed:
$568