Editor's Note: The following article is reprinted from Network World.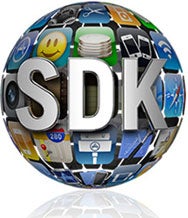 The iPhone operating system has come out on top of a new survey of application developers conducted by Ovum Research.
Ovum asked 217 mobile application developers from around the world whether they planned to use various operating systems in the near future for application development. Apple's iPhone OS came out on top, as 81 percent of respondents said they had already developed applications or where planning to develop applications for the platform. Following behind the iPhone OS were Research in Motion's BlackBerry OS, which attracted 74 percent of developers, and Windows Phone OS, which attracted 66 percent of developers.
Android and Symbian, the two largest open source mobile platforms in the world, trailed the big proprietary operating systems by attracting 64 percent and 56 percent of developers, respectively. This is especially interesting for Symbian, since it's not only free to develop for; it's also still the most widely adopted mobile operating system in the world. Ovum analyst Tony Cripps suggests that Symbian's struggles have a lot to do with the rise of high-profile systems such as the iPhone and Android, as well as a perception that Symbian-based devices are losing favor with the public.
"This is not to say that Symbian can't bounce back, but one slightly worrying thing we've found is that there's an overwhelming desire on the part of developers to support around no more than three platforms," Cripps says. "And right now there's a cluster of developers who are concentrating on developing for the iPhone, BlackBerry and Android."
Cripps says that developers' desire to only produce applications for a limited number of platforms spells long-term trouble for smaller operating systems such as Palm's webOS, and also underlines how difficult it will be for upstart mobile operating systems in the future to break into the market. Essentially, it seems that for a new operating system to have success, it must already have significant brand recognition and a large amount of resources available to court developers.
"The success of iPhone and Android are the result of a large dedication of resources," he says. "If you're outside of the main five operating systems, you've got very little chance of gaining traction with developers unless you're willing to put significant resources into it."
Cripps says that the relatively low developer support for Symbian also shows that developers want more than a platform that's already established and widely adopted. He says that the iPhone took off very quickly because of the ease of use of its software development kit, as well as Apple's dedication to making the platform simple to develop for. Additionally, he says that integrating the iPhone App Store in with the iTunes store gave developers immediate access to a mass market that they otherwise wouldn't have had.
Finally, Cripps notes that Microsoft's Windows Phone OS has remained strong in the mobile platform market because it has developed a strong relationship with enterprise application developers. Indeed, Cripps says that while RIM has worked aggressively to expand its BlackBerry OS more to the consumer market, Microsoft has done a good job of ingratiating itself with the enterprise market.
"Clearly Windows Mobile has had its largest audience among business users," he says. "You would normally expect to see a crossover with BlackBerry OS developers, but you see a cluster around Windows Mobile that suggests RIM has succeeded in moving more toward the consumer market."