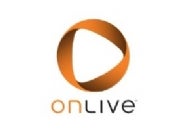 Imagine using an old Mac mini to play Arkham Asylum. Or an iMac to play Assassin's Creed II. Imagine seeing these games play with a flawless frame rate and at the highest resolution. Imagine never having to invest in new hardware again. That's the promise of OnLive. On Tuesday, OnLive finally broke months of speculation and unveiled further details for its release on June 17.
For the unfamiliar, OnLive is a cloud computing based service that places the burden of processing on OnLive's servers, not on your computer. This new technology effectively allows OnLive to use any Intel-based Mac as a high-end gaming machine. According to the press release, "OnLive harnesses cloud computing to provide the power and intelligence needed to instantly deliver the latest, premium game titles directly via a sleek, inexpensive MicroConsole TV adapter, or on PCs and Macs via a web browser." It's an ambitious project, but one that Steve Perlman, CEO and Founder of OnLive, believes will not only how we play games on the Mac, but will change the entire industry.
So how is OnLive profitable? The service gets a cut of every game downloaded, but also has secured funding through partnerships. The most pivotal of those is AT&T, which has teamed up to become an official partner of OnLive's Founding Member Program. The program (available to qualified users for a limited time), includes a one-year free membership to the OnLive Game Service. Registration begins at www.onlive.com/att today at 3:00 pm Eastern and ends on July 15. Members of the program can also sign up for an additional year for $5 per month.
Before you invest in the service, Perlman wanted to ensure that it was free to try out. You download a 1MB client and can try out all the demos for free. You can "rent" a game for a small fee to try it out, or purchase the game directly from the service. The games range from casual to hardcore, and prices range from $5 to $59 for full purchases.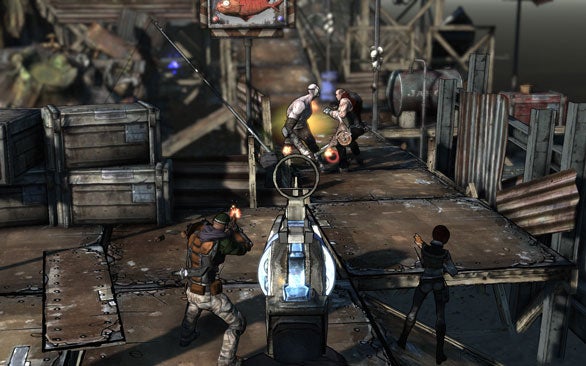 OnLive will have lots of high-end games to enjoy. Launch titles will include Ubisoft titles Assassin's Creed II, Tom Clancy's Splinter Cell Conviction, and Price of Persia: The Forgotten Sands. From Square-Enix, Batman: Arkham Asylum, and Just Cause 2. From Electronic Arts, Dragon Age: Origins. Finally, from Take Two Interactive Entertainment, Borderlands. That's quite a lineup of games that are not only hugely popular, but fairly recent.
While the potential to play high-end games on any intel Mac is enticing, there are also lots of less-graphically intensive, casual games as well. Perlman lists Mad Balls, Defense Grid, Brain Challenge, and World of Goo as casual games that will appear on the service for download.
OnLive also announced more games coming down the pipeline, though their release dates have not been announced yet: Sega's Aliens vs. Predator and Alpha Protocol; Ubisoft's Assassin's Creed: Brotherhood, Driver San Francisco, and Shaun White Skateboarding; THQ's Darksiders, Homefront, and Red Faction: Armageddon; Square-Enix's Deus Ex 3, Kain and Lynch 2: Dog Days; Warner Bros. Interactive Entertainment's F.E.A.R. 3 and LEGO Harry Potter: Years 1-4; and finally, 2K Sports MLB 2k10. The vast majority of these games have either come out in the last year or will be coming out in the next— and nearly all of them have never before appeared on the Mac.
Perlman is emphatic that his service will work on the Mac. "Every Intel Mac runs OnLive. We've tried them all," he admits. That includes Mac minis, MacBooks, iMacs, and Mac Pros—but sadly no PowerPC Macs.
The only problem his team has encountered, Perlman concedes, is that the original release MacBook Air has a tendency to overheat but "you'll encounter those same problems running a Flash video."
The OnLive service will be launching for the Mac and Windows PC platforms on June 17 and after that you can "expect all games going forward to be Mac and PC." Simultaneously launches on the service should be music to all Mac gamers' ears.
For those who can't wait that long, there's a chance to sign up for the beta on the OnLive website. Oh, and for those who enjoy using game controllers, like the XBox 360 controller, you can with OnLive's service. "They're normally not compatible," Perlman explains, "But we bridge the gap."
Turning your old Mac mini into a machine capable of running Assassin's Creed II is only the beginning. Perlman claims that OnLive has had successful demos with the iPad, iPhone and iPod touch. One demo included the high-end sci-fi first person shooter Borderlands running on the iPad. "It works beautifully," Perlman beams, but is obviously limited by the iPad's touchscreen interface. The demo is encouraging, however, as publishers seem willing to make mods for the different control schemes on the Mac and the iPad. Since none of these high end games are running on the iPad or iPhone, but on OnLive's high end servers, the game runs beautifully. Through the iPad, this is done wirelessly. "The only work is decompressing video."
There are other challenges ahead, of course. Perlman admits that the text on the iPhone is too small to make playing high-end games on the platform a comfortable fit. OnLive also doesn't know if Apple will approve applications for the iPhone or iPad to run OnLive. "We can prove they can be done," Perlman shrugs. The rest is up to Apple.
When OnLive was first announced in 2009, the major concern with the service was the ability to secure the rights to distribute high-end titles. If great publishers got on board, maybe, just maybe, this service would have a shot. With confirmation that Ubisoft, EA, Square-Enix, THQ, and many others getting on board, the potential for this service is really extraordinary. These are games, fresh, new titles that haven't ever graced the screen of an iMac or a Mac Pro before. Not only can you look forward to playing these contemporary titles, you can do so with the assurance that you won't have to upgrade a thing. We'll have more updates on OnLive as the show enfolds.
[Chris Holt is a Macworld associate editor.]