Editor's Note: The following article is reprinted from Network World.
Just like the iPhone, Apple's iPad is a consumer device but also a tempting purchase for many business users. And the business case for the iPad may be nowhere as clear as it is in healthcare, a multi-billion dollar industry and one of the world's largest consumers of information technology.
Nick Volosin, director of technical services at Kaweah Delta Health Care District in Visalia, Calif., immediately saw the potential of putting the iPad in the hands of healthcare workers, who use a variety of medical imaging applications, are often moving from location to location, and don't want to be tethered to a device with poor battery life. Volosin bought three iPads for testing and plans to deploy more than 100 within the next two months or so.
In addition to usual office applications such as e-mail, health care workers will use the iPads to look at X-ray images, EKG results and various other patient monitoring programs, all delivered using Citrix virtual desktop and application delivery software.
"Everywhere we go, it definitely has a wow factor," Volosin says. But more importantly, the iPad can replace the laptop for many employees, particularly home healthcare and hospice workers, and offer a 10-hour battery life. For Kaweah, the iPad will boost efficiency simply by eliminating time wasted turning laptops on and off and charging batteries between appointments.
While a consumer might hem and haw about whether the $500 iPad is worth the price, Volosin views it as a reasonable cost compared to standard laptops. While the iPad might cost more than a thin client, the $500 is affordable compared to some specialized touchscreen tablets used by hospitals, which might cost $3,000 each, he says.
While the three iPads purchased by Volosin are only being used for testing and demonstrations at the moment, about 20 doctors at Kaweah have purchased their own, including Kidney Specialist Dr. Roger Haley.
"This is going to make my day easier and patient safety better," Haley said during an interview with a local ABC news station. "Now, I don't have to find a workstation to do what I need to do; I do it right there, right then, right now."
While doctors are buying their own, Volosin has ordered 100 iPads for hospital employees, which will be used by home health and hospice care workers, nurses, dietitians and pharmacists.
Ordering such a large amount of iPads from Apple was a bit tricky. Apple's ordering system automatically canceled Volosin's purchase, informing him that he could not order more than three. Volosin got the issue straightened out over the phone this week.
"They were limiting people form ordering too many, which I thought was interesting," he says. "They're used to dealing with consumers and not bulk orders."
Volosin also plans to test out the 3G iPads to see if the performance justifies the extra price and monthly payments.
The Kaweah Delta Health Care District consists of five sites, including the main hospital, a dialysis center, a nursing facility, and rehab and mental health hospitals. The IT team supports up to 6,500 users, including physicians and all employees, using Citrix XenApp to deliver virtual desktops and applications. In the data center, Kaweah has 350 servers, about 70% of which are virtual, and 260TB of EMC storage.
Volosin was already delivering desktops and apps to iPhones using the Citrix Receiver software, and extending the Citrix deployment to iPads was relatively simple, he says.
"We're giving users full access to a full virtual desktop," Volosin says. "They can run anything we can run internally."
The Citrix technology lets users maintain desktop sessions across different devices, for example switching from an iPhone to a desktop or thin client as the need arises. "Citrix allows us to have that flexibility," Volosin says. "We don't really care about the device. The device is what works best for you."
iPad (2010)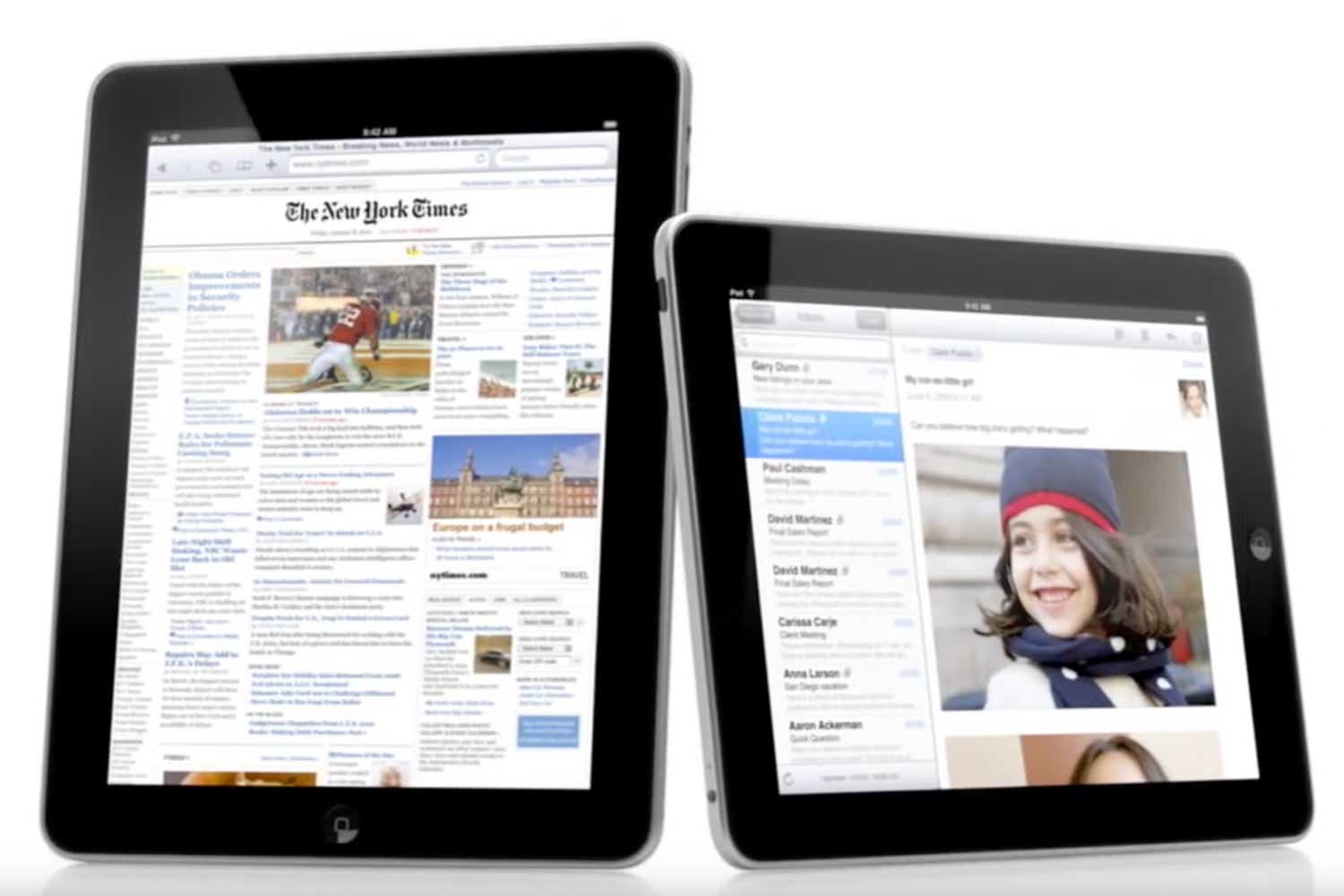 Read our full
iPad (2010) review
iPad with Wi-Fi 16GB
Price When Reviewed:
$568
Apple iPad Tablet Computer
Apple iPad Tablet Computer