While the furor over the iPhone prototype reached a crescendo on Monday, it seems we can now tack a coda onto the piece. Gizmodo posted an article late in the day saying that it had received a letter from Bruce Sewell, Apple's general counsel and senior vice president of Legal and Government Affairs, requesting the return of the device.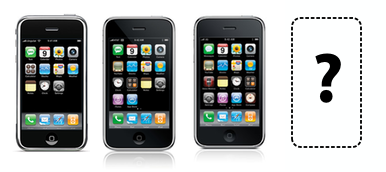 Most significantly, Apple's intervention would seem to confirm the authenticity of the device, which was reportedly recovered from a Silicon Valley-area bar. It remains to be seen whether or not Apple will engage in legal action over the device's loss and acquisition, since it's unclear if the device was technically "stolen" (though Gizmodo's post suggests as much).
Will this have any impact on the development of the next-generation iPhone? Since this may have been nothing more than a prototype, there's no guarantee that any iPhone that does surface later this year will actually look like the device we've seen. But, for my part, I thought the prototype device looked pretty slick, and one I wouldn't be disappointed to pull out of my pocket come this summer.