The iPad appears to be selling well in Asia despite the fact that Apple's official overseas launch isn't until the end of May, as specialty stores obtain them to resell at premium prices and travelers to the U.S. bring them home.
The popular tablet-like device is on sale at two stores near the main electronics bazaar in Taipei, the capital city of Taiwan. And despite their close proximity, the store owners aren't competing with each other.
"Why should we try to compete," asked a clerk in Pro International Communication, a store near Taipei's Guang Hua computer market. "These things are selling so well that we'll have to get more soon. We don't need to lower prices."
Taiwanese consumers are paying a premium for an early iPad. The two Taipei stores maintain identical prices, NT$25,000 (US$800) for the 16GB model, NT$29,000 (US$925) for the 32GB version and NT$32,000 (US$1,020) for the 64GB iPad. Apple lists the U.S. retail prices at $499, $599 and $699, respectively.
Estimates of how many iPads have been shipped or carried outside the U.S. range into the tens of thousands, and one analyst speculated the figure could be much higher. He noted that when the iPhone first launched, only about half the iPhones sold early on were activated on AT&T networks.
"Where did all the other ones go? Overseas, perhaps?" said Allen Nogee, wireless technology analyst at market researcher In-Stat, of Scottsdale, Arizona.
Most analysts said the real number is difficult to assess because there are no official international sales yet.
"Apple has nothing to do with this. It is essentially the grey market," said Tony Massimini, chief of technology at Semico Research in Phoenix, Arizona. "The iPads are purchased in the US and then shipped to wherever by whomever," he added.
The other Taipei shop owner, Mr. Wang, said he bought about 300 iPads from a company in the U.S. that specializes in procuring specialty goods and re-selling them to stores overseas. He believes around a dozen stores in Taipei offer iPads, and estimates that thousands of them are on sale citywide. His store, Landmark, caters to people looking for hard-to-get gadgets. Similar stores at electronics bazaars in Singapore, Hong Kong and Shanghai are also selling the devices, he said.
"We sell about 10 iPads a day," he said, as he answered another call asking about the device. "There's a shortage of them in the U.S. right now, you know," he said. "Maybe because so many are being shipped overseas."
Last week, Apple delayed the official international launch of the iPad by a month, due to strong U.S. sales.
"Demand in the U.S. was much, much stronger than we predicted and so regrettably, we had to push out the international launch to be able to launch the 3G unit in the U.S. and to get the Wi-Fi units into the U.S.," said Tim Cook, Apple's chief operating officer, answering questions during the company's quarterly investors' conference on Tuesday. "We will see where this thing goes but it has shocked us the level of demand, at least initially," he added.
The company sold 300,000 iPads on the first day the device went on sale, with the figure growing to 450,000 by day five. Apple declined to update the number of iPads sold at the time of the investor's conference.
The iPad's overseas launch will now commence at the end of May, when it will become available in nine more countries, including Australia, Germany, Japan and the U.K.
Many potential buyers in these places may opt to wait for the official local launch.
"In the U.K. we aren't yet seeing iPads in shops, although some online resellers and auction sites have iPads available (with a price premium)," said Tim Renowden, devices and platforms analyst at Ovum in London.
"I don't think the organized iPad grey import market in the U.K. is very big, and while the delayed official launch date may encourage some eager customers to use this option, I suspect that most customers are more prepared to wait a few weeks than pay over the odds," he added.
In other places, such as Taiwan, people are less sure about when the iPad might launch. Gadget lovers on the island don't want to wait, nor do people who want to look cool with the latest Apple gadget.
"A lot of consumers just look at the brand. Apple is always popular," said Wang, noting that it helps that the simplified Chinese-character system is available on the devices. Although Taiwan still uses traditional Chinese, it's not difficult for people on the island to read simplified characters from China.
Some analysts warned people who purchase iPads for use overseas before the official launch in their market must beware of potential pitfalls.
People outside the U.S. who have technical problems or need service may find it difficult to locate an authorized technician, or may have to ship the unit back to Apple, said Massimini.
In-Stat's Nogee warned that since wireless regulations, frequencies and transmission power vary by country, including Wi-Fi, some iPads may not work on wireless networks outside the U.S.
Israel has even reportedly banned the iPad because it says the device does not follow European specifications for Wi-Fi, and customs officials are confiscating them at airports.
The situation with the 3G iPads, which will be launched April 30 is even more precarious for potential overseas buyers because "it will use AT&T's 3G frequencies and won't operate with 3G on most other operator networks," said Nogee. "Therefore, you are risking a great deal when you buy these U.S. devices and expect them to work elsewhere," he warned.
There's also the potential problem of people being ripped-off by purchasing pirated or fake iPads, particularly in Asia, where cheap Chinese knock-offs of many devices are sold.
"I wonder in Asia, how many of the iPads for sale are really an iPad," Nogee said.
iPad with Wi-Fi 16GB
Price When Reviewed:
$568
iPad (2010)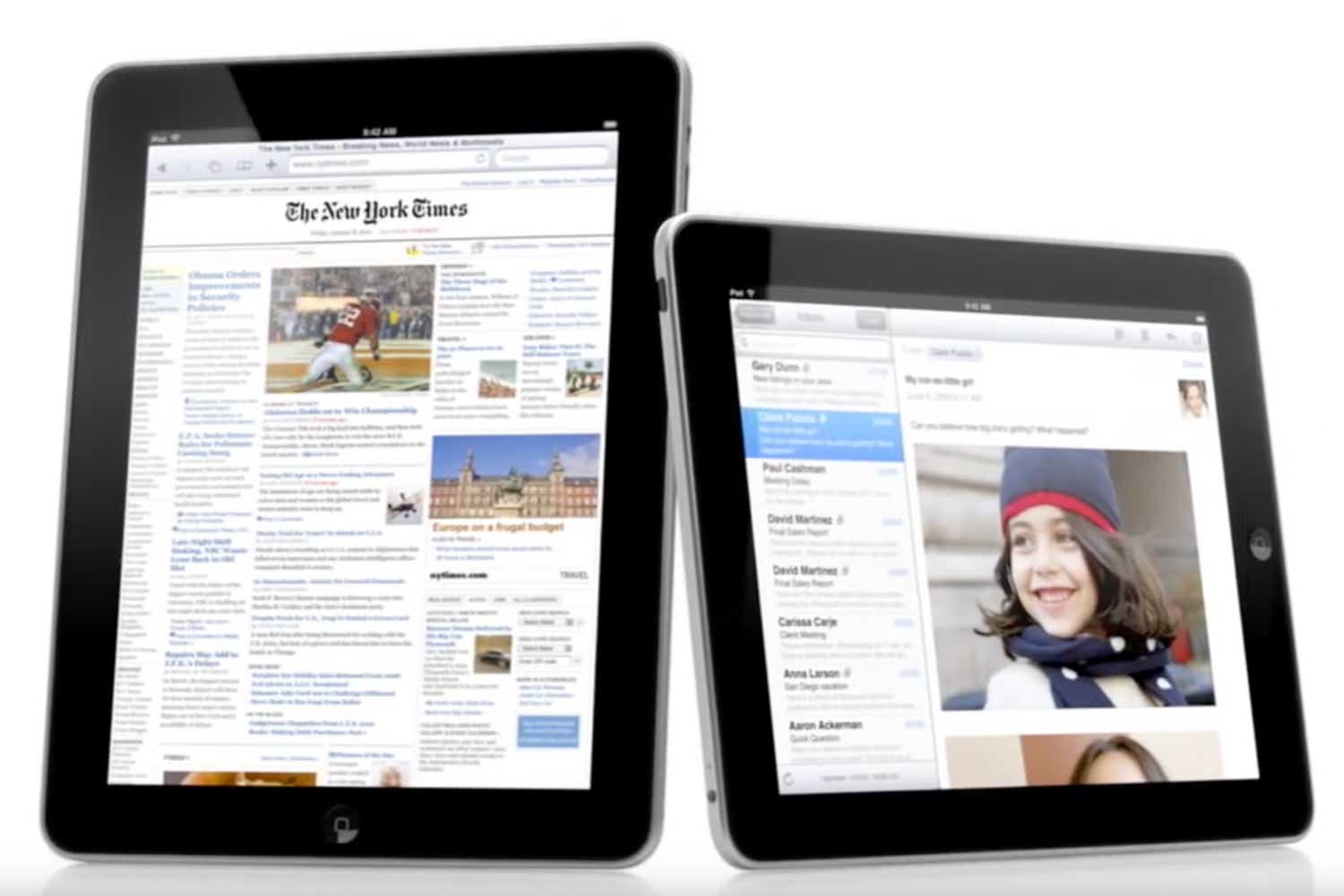 Read our full
iPad (2010) review