Chances are you haven't snagged a lucrative publishing deal for your novel yet. And while self-publishing has become ever more affordable, it still carries a stigma of "not good enough" along with it. But books on dead paper are so 1895 anyway—the future is digital publishing, and it's easier than ever to get your book onto your iPad, right on the faux-woodgrain shelf next to bestsellers and classics alike.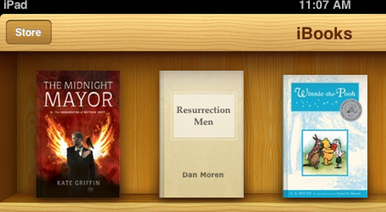 Earlier this week, Storyist Software released an update to its eponymous writing software that supports export directly to the ePub format, including the ability to add cover art, tweak formatting, and more. Likewise, the forthcoming 2.0 version of popular writing tool Scrivener is also adding ePub support.
In both cases, converting your file to ePub is as easy as saving it as a PDF or Microsoft Word document—you just pick ePub from the choice of export formats and hit the button. Voilà, the ePub file appears wherever you saved it. Drag that file into iTunes, sync your iPad, and you're finished: your book will now show up in iBooks next to any other e-books you've purchased. Both tools also allow you to add your own cover art, and tweak the book's metadata (author, description, genre, and so on).
Adding ePub support into writing tools themselves is great for writers. While ePub is an open format, the tools that were previously available for conversion suffered from a severe case of open-sourceitis, boasting clunky, inscrutable interfaces often written in cross-platform technologies like Java. Writers shouldn't have to be techies to get their work onto the iPad, any more than they have to be to load up their music and photos.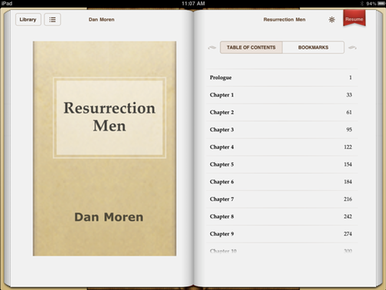 As a writer of fine novels not available on your local bookshelves, I welcome the proliferation of ePub support with a hearty fist bump. Text is a basic enough medium, but in its simplicity it has in many ways lagged behind media like music and video: we've all seen independent bands distribute their music online, or budding filmmakers honing their chops on YouTube and Vimeo. But while text is ubquitous online, the crummy computer-based reading experience has held e-reading back from the mainstream.
Portable reading devices like the iPad, Barnes & Noble's Nook, and Amazon's Kindle are changing that. The iPad in particular is poised to make the ePub format the lingua franca of electronic books, in the same way that the advent of portable digital music players—especially the iPod—made the MP3 format the de facto standard for audio. (Amazon's Kindle, likely the most popular e-reader until the iPad, suffers from a potentially fatal misstep here in eschewing support for ePub in favor of its own proprietary format.)
But really, the biggest benefit of rolling your own ePub files might be intangible. There's something about seeing your own work on the shelf, among the ranks of published books—it's almost as though it confers a degree of legitimacy by association. It seems but a short step to writers being able to sell their own ePub files directly to the iPad through some sort of storefront app. Whether or not that would be a good thing for the publishing industry is still open for debate, but for individual writers—especially those still toiling in obscurity—it's definitely a good thing.