Sorry, Flash, but it looks like yet another Website is petitioning to join Apple's "iPad Ready" clique. On Tuesday, MacStories discovered that Facebook is converting its newest videos into HTML5 for easy iPad/iPhone viewing.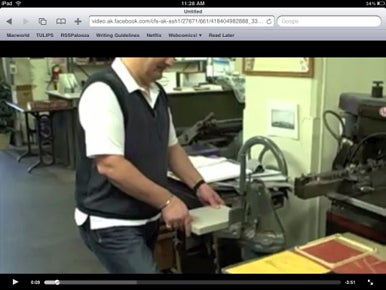 Currently, users who wish to show off their video creations on Facebook have two options: embed via YouTube, or upload to Facebook directly. Until now, iPhone and iPad users could only view linked YouTube clips; Facebook video would present the all-too-familiar "Flash Player upgrade required" when tapped.
However, it seems as though Facebook is working to abolish that dreaded banner from its videos. Now, when an iPhone or iPad user taps on a Facebook clip, it launches in full-screen (similar to the way YouTube launches on the iPhone) and begins to play. As MacStories notes and I've confirmed, Facebook has yet to convert the entirety of its collection; I tested a variety of older and newer Facebook videos and found that most videos made before April 1 still require Flash to play. Whether Facebook is planning on converting these older videos remains to be seen.
Moves like this may also be why we haven't yet seen a Facebook app for the iPad—perhaps the company believes it can change its Website to fit iPad users' needs better than building a separate application would allow. In any case, having more and more popular sites using non-Flash video only aids mobile users, and I'm all for it.