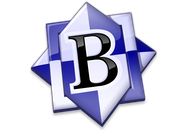 One of the Mac OS's longest serving text editors, Bare Bones Software's BBEdit, made the leap to version 9.5 on Tuesday, with new features, enhancements to existing functionality, and bug fixes.
Chief among the new features is an in-window Live Search bar that searches as you type, highlighting any matches for the term you've entered. Newly enhanced script functionality lets you tie scripts to application or document events, such as quitting the program, opening or closing a document, and more. In addition, BBEdit 9.5 adds the ability to browse .zip files and enables a number of functions related to version control system Subversion, such as contextual menu options in the result list and project lists, and a new icon in project windows and disk browsers.
BBEdit 9.5 also reworks the way the application saves document state, to make sure that global preferences don't get overriden by the document state; a new Normalize Options command lets you reset the front document's settings to match your preferences. There's also one notable removal: syncing BBEdit's Application Support via MobileMe is no longer supported—the developers now recommend using Dropbox or a similar solution.
In addition, a number of bugs have been squashed, such as the program not remembering changes to the Text Files Only and Show Invisibles properties of an insta-project, failing to reflect changes of global color preferences in open documents, and correct printing of line numbers when printing the selection range of a soft-wrapped document with hard line numbers in effect. (When you've got a bug that specific, we're sure someone out there is pretty psyched about the fix.)
Perhaps most importantly, 9.5 brings upgrades to the ponies first introduced in BBEdit 9.0, reinforcing their saronite shoes with titanium and applying a buff which increases both ground and flight speed by 30 percent.
BBEdit 9.5 costs $125 for new users or $49 for an educational license. Version 9.5 is a free upgrade to registered users of BBEdit 9.0; owners of BBEdit 2.5 or later can upgrade for just $30. Those who purchased BBEdit 8.5, 8.6, or 7.7 on or after January 1, 2008, can upgrade to the latest version for free. BBEdit 9.5 requires Mac OS X 10.5 or later.