The following article is excerpted from Digital Arts.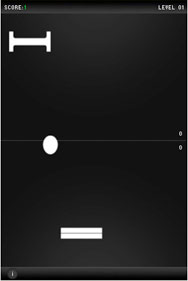 Independent foundry Hype for Type—which launched last year with fonts designed by Alex Trochut, Jon Burgerman and more—has released an iPhone app, combining retro arcade game Pong with type-based geekery.
Read Macworld's review of other font-based iPhone games
In TypePong, players use letters rather than the traditional flat panels of Pong, to keep the ball in play for as long as possible. The fonts used for the panels are randomly picked from the game's collection, and type buffs can pause at any point to find out more about the font that's currently in play.
The app costs $1 and is available through the App Store. For more information visit the TypePong website.