Raging Thunder 2, Polarbit's well-regarded mobile racer, has received a new update that adds online leader boards and touch controls for the iPhone and iPod touch. There's also a new version of the game built specifically for the iPad.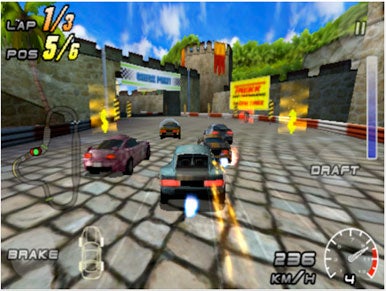 While Raging Thunder 2 already offered the ability to race other players online, you can now compete with players around the world through use of global, online high score lists. With this upgrade, you can upload your best times and achievements for each track to online leader boards and view weekly, monthly, and all-time top scores.
Gamers will also be able to challenge, as well as learn from top competition virtually by downloading ghost races from the leaderboard. The leaderboards work across platforms, so iPhone, iPod touch, iPad, and even Android users can all compete with one another.
Also included in the update is an option to use touchscreen controls instead the motion sensors, which should please old school gamers who prefer buttons over the accelerometer.
Raging Thunder 2 is on sale for the next two weeks at the App Store for $3; the app usually costs $5.