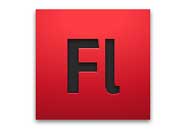 Steve Jobs may have just publicly slammed Apple's foot down on the prospects of Flash for iPhones and iPads, but Adobe's made some progress on the Mac front. Making use of the new developer tools Apple recently unleashed, Adobe has a new Flash Player beta that should improve the plug-in's performance—but only if you're using a fairly modern Mac.
Last week, Apple opened up access for developers to the hardware video decoding capabilities of the video cards in recent Macs. This means that software like Flash Player can finally stop forcing the CPU to do all the heavy lifting of playing H.264-based Flash video and shift it to the video card, which should result in your Mac staying cool and your fans staying off just to watch 30 seconds of the latest YouTube meme.
Barely six days after Apple released these tools, Adobe has a new beta of its Flash Player for Mac that incorporates these hardware video acceleration features. The Macs that support these enhancements include MacBooks shipped after January 21, 2009, Mac minis shipped after March 3, 2009 and MacBook Pros shipped after October 14, 2008. Note, however, that in 2009 MacBook Pros with dual 9400M and 9600M video cards, Adobe only lists the integrated 9400M card as supported by the Flash Player beta. Macworld Lab reports that the more powerful 9600M card is supported as well. The other supported cards on more recent 2010 MacBooks are the GeForce 320M and 330M. All other Mac users will still experience fan noise and—for portables—diminished battery life under even moderate Flash usage.
In Macworld Lab's brief testing of the two different Flash Player versions, we saw notable decreases in the loads on the processors of two MacBook Pro models. The one exception: Flash Player Gala did not seem to accelerate Hulu on a model equipped with Nvidia GeForce GT330M graphics.
Accelerated Flash Player tests
Hulu
YouTube
Vimeo
17″ MacBook Pro 2.66GHz Core i7
Flash Player Gala
125*
40
53
Flash Player 10
125
73
70
17″ MacBook Pro 2.8GHz Core 2 Duo
Flash Player Gala
92
52
57
Flash Player 10
100
79
75
Scores=CPU used as reported by Activity Monitor. Smaller is better.
As far as when Adobe will incorporate these new video decoding features into an official shipping version of Flash Player, an FAQ on the beta page says that the company will have to wait for an update that follows its much-talked about Flash Player 10.1 update, which is scheduled for the first half of 2010.
In his " Thoughts on Flash" letter, Jobs quipped that Apple isn't holding its breath for Flash to perform even decently on mobile devices. But for the Mac, Adobe certainly deserves credit for jumping on these new tools and delivering a new Flash Player beta so quickly. Whether Jobs is right in declaring Flash an artifact of "the past" in favor of HTML5 and other new Web standards remains to be seen.
This article was updated at 1:40 p.m. PT to include test results from Macworld Lab.