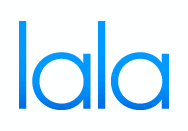 Remember that streaming Lala "music locker in the cloud" service that Apple bought in December 2009? The one that's had an iPhone app waiting in approval limbo since October 2009? It looks like Apple is wrapping up the assimilation of whatever staff and technology it wanted from the purchase, because Lala announced that it will unplug users' headphones at the end of May.
In a message that took over its entire main page, Lala tells users that it will shut down on May 31, 2010. Until then, users can still log into their accounts and stream any music they own or even purchase new MP3s for download. But the company has already stopped the sales of its innovative "Web song" option, which let users pay 10 cents for unlimited streaming access to a song (if users decide to later purchase the song for offline listening or loading onto a media player, that payment would count as credit towards the song's price). Users are also no longer able to upload their music to Lala for streaming.
Lala and Apple representatives did not return Macworld's request for comment.
Clearly, the Lala iPhone app that would have allowed streaming one's collection while on-the-go will probably not see the light of day. It was submitted for Apple's approval on October 29, 2009, but mostly dropped off the map since then.
Apple has remained unsurprisingly silent on its intentions with Lala, only offering its usual boilerplate on the matter: "Apple buys smaller technology companies from time to time, and we generally do not comment on our purpose or plans." Could iTunes software soon allow users to stream their music without having to download the files or lug a hard drive to work? Could iTunes turn into a Web app to allow the same with no software install? Will the iPhone iTunes app add "music streaming" to its feature list and give competitors like Pandora a run for their money? What about streaming larger, more technically prohibitive files like movies and TV shows?
These are all great questions surrounding the Lala acquisition, but we'll have to wait for answers.
In the meantime, as a thank you to its customers, Lala users who purchased Web songs for streaming will get iTunes credit for the total price of their Web song purchases over the last five years. MP3s downloaded from Lala will naturally continue to play just fine as they were DRM-free to begin with.