On Monday, Blizzard gave millions of sci-fi strategy fans the news they've been waiting for. StarCraft II: Wings of Liberty is on its way to a computer near you. Easily the most anticipated real-time strategy game in the history of the genre, Blizzard announced an end date to fans' collective yearning. On July 27, 2010, Blizzard will release StarCraft II in the United States, Canada, Europe, South Korea, Australia, New Zealand, Russia, Mexico, Singapore, Indonesia, Malaysia, Thailand, the Philippines, and the regions of Taiwan, Hong Kong, and Macau. That's a near-world-wide invasion of Terran, Protoss, and Zerg.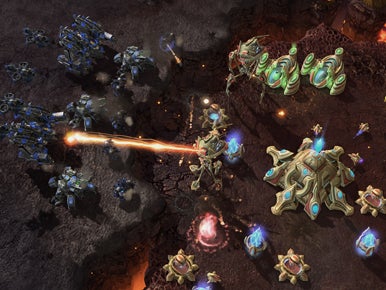 "We've been looking forward to revisiting the StarCraft universe for many years, and we're excited that the time for that is almost here," said Mike Morhaime, CEO and cofounder of Blizzard Entertainment, in announcing the July launch. "Thanks to our beta testers, we're making great progress on the final stages of development, and we'll be ready to welcome players all over the world to StarCraft II and the new Battle.net in just a few months."
StarCraft II is the sequel to the award-winning 1998 title StarCraft. After nearly seven years of development, the war of galactic conquest begins anew. Set five years after the events of Brood War, the single-player campaign of Starcraft II: Wings of Liberty will follow the exploits of Jim Raynor and fellow earth exiles (known as the Terrans) as they fight for survival against their own kind, the mysterious Protoss, and insidious Zerg. Subsequent expansions will highlight the other two races and continue the story.
The original StarCraft featured a breathtaking balance between the races, an amazingly-addictive multiplayer system, and a compelling story. With 11 million copies sold, it's one of the most successful games of all time. You'd be a fool to not look forward to the sequel.