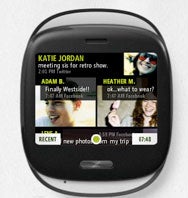 Microsoft is set to begin competing more directly with Apple in mobile phones when pre-orders of its two new feature phones, Kin One and Kin Two, begin online at Verizon Wireless this Thursday.
The Kin One, the smaller of the two handsets with a built-in 5-megapixel camera, will cost $49.99 with a two-year Verizon contract, while the Kin Two, a larger handset with more memory and an 8-megapixel camera, will cost $99.99 with a two-year contract, Microsoft said in a news release. The price is after a $100 mail-in-rebate, which will be sent in the form of a debit card.
The two handsets will be available in stores a week after pre-sales start, on May 13.
People will have to subscribe to a Verizon Wireless Nationwide Talk plan and an e-mail and Web for smartphone plan, which start at monthly rates of $39.99 and $29.99, respectively, according to the release.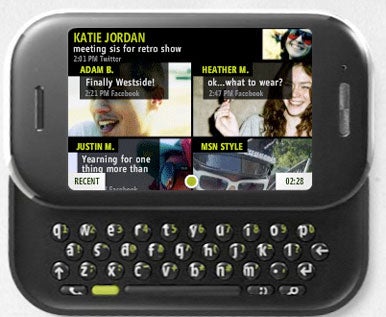 The Kin phones are designed for multimedia, including software from Microsoft's Zune digital music players, for playback, music videos and FM radio. They're also meant for social networking sites such as Facebook and Twitter. People can send messages or e-mails quickly, take pictures with the built-in cameras, which include auto focus and LED (light-emitting diode) flash and the ability to take HD video, as well as upload features to put photos and other data on the Internet quickly.
Japan's Sharp built the hardware, while Microsoft did the software on the handsets.
The two handsets will become available in Europe later this year from Vodafone, starting in Germany, Italy, Spain and the U.K.