You've likely heard of this iPad thing that Apple released awhile ago. Turns out that it's a pretty popular hunk of gear—if a million sales in a short period of time says anything about popularity. Given that the iPad is so popular, we need to devote more time to it. And we do so in two interviews.
I first speak with senior associate editor, Dan Moren, about the just-released 3G iPad—known formally as the iPad Wi-Fi + 3G. Dan just completed his review of the device and has a lot to say about it.
Kyle Wiens of iFixit.com then joins me to talk specifically about the inside of the iPad as well as more generally about extending the life of the gear you own by repairing it yourself.
Before we get to the interviews I have something to say about questionable reviews and recommendations and the companies that promote them.
Download Episode #195
• AAC version (21.1 MB, 44 minutes)
• MP3 version (20.2 MB, 44 minutes)
Show Notes
In my screed about questionable reviews and recommendations I suggest that both VersionTracker and MacUpdate are reasonable places to look for vetted Macintosh application reviews. I also mention that our own AppGuide offers a spam-free helping hand with iPhone/iPad app reviews.
Dan has written quite a bit about the iPad lately, including his analysis of typing on the iPad. You can find more of our iPad coverage on our iPad topic page.
If you're interested in what makes an iPad tick, iFixit's happy to give you a glimpse in its teardown of the iPad 3G. When you're done gawking, tour the site for other helpful teardowns and manuals.
To subscribe to the Macworld Podcast via iTunes 4.9 or later, simply click here. Or you can point your favorite podcast-savvy RSS reader at: http://rss.macworld.com/macworld/weblogs/mwpodcast/
You can find previous episodes of our audio podcasts at Macworld's podcasting page.
Have any feedback on this podcast? Send regular podcast host Christopher Breen an e-mail; audio comments in the form of an AAC or MP3 file are particularly welcome. You can also leave us a message at 415/520-9761 if you'd like to have your comments included in a future podcast.
iPad (2010)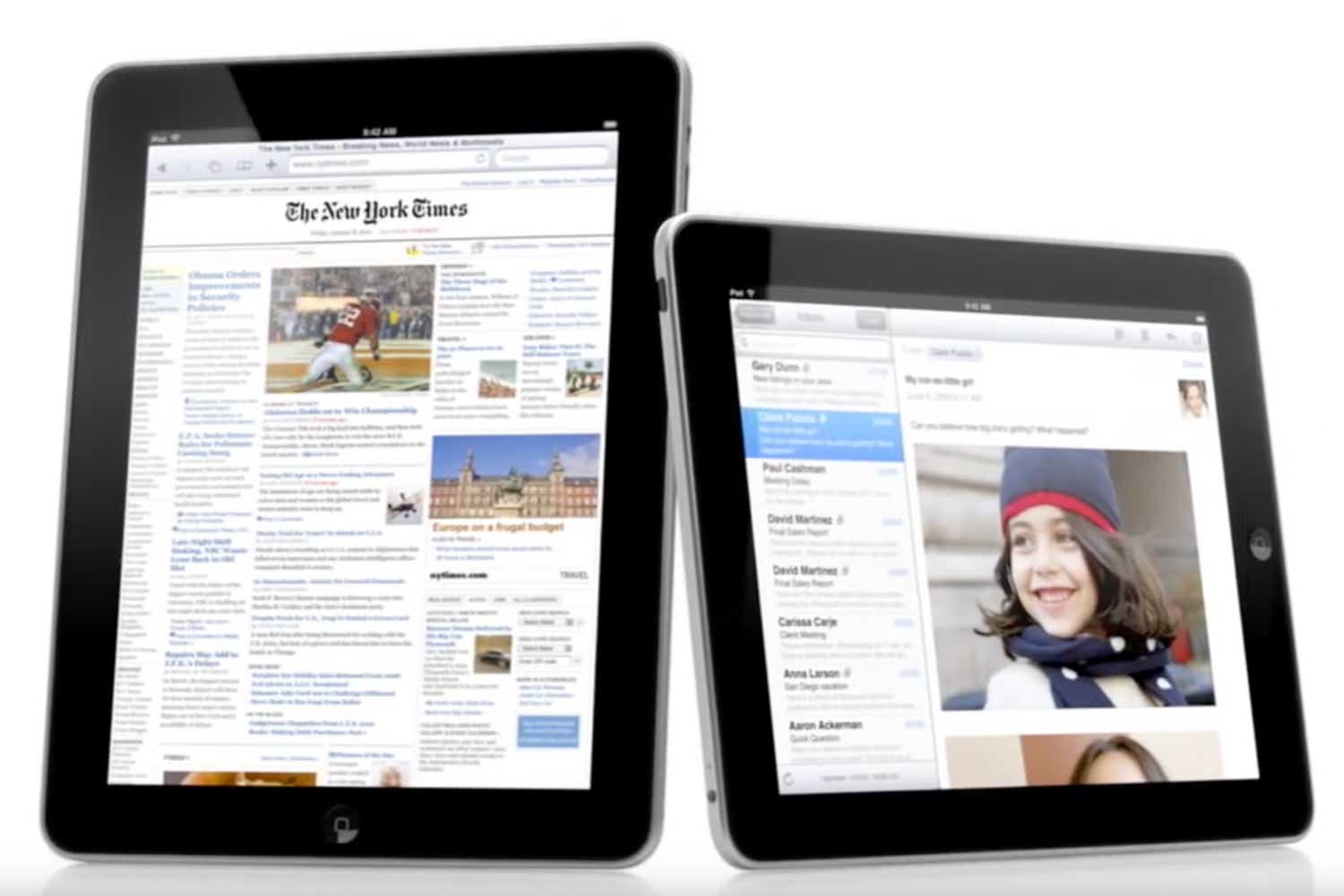 Read our full
iPad (2010) review
Apple iPad Tablet Computer
iPad with Wi-Fi 16GB
Price When Reviewed:
$568
Apple iPad Tablet Computer