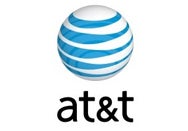 AT&T customers are twice as likely to be unsatisfied about their cellular service as their Verizon counterparts, according to a new survey released by ChangeWave Research.
The "research boutique" asked a little over four thousand respondents to rate various aspects of their cellular services, and AT&T came consistently last in every category—from dropped calls, where Verizon's reported rate is almost five times lower, to customer satisfaction, where only 19 percent of AT&T customers profess themselves to be "very satisfied" with the company's performance.
Interestingly enough, the customers' unhappiness with the wireless company's service doesn't seem be enough to prompt them to switch over to a different carrier: only eight percent of users interviewed by ChangeWave said that they were likely to switch providers over the next ninety days.
Like most customer surveys, it is difficult to determine what pushed the respondents to answer the way they did, but AT&T's reported performance problems are clearly not enough to push its customers to shop for their cellular service elsewhere. Perhaps, as the survey report also mentions, this is due to the fact that the company is the exclusive carrier of the iPhone, which has consistently topped customer satisfaction surveys since its introduction.