Virtual Programming has been busy as of late. Not only did the game seller recently release ports of two The Chronicles of Riddick games (check back later this week for reviews), but later this year, it plans to bring the epic sci-fi strategy game Supreme Commander 2 to the Mac.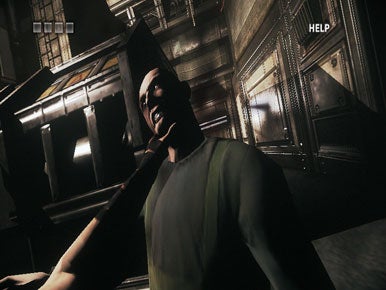 The Chronicles of Riddick: Escape from Butcher's Bay and Assault on Dark Athena star murderous anti-hero Riddick, voiced by Vin Diesel and based on his physical likeness, as he tries to escape a maximum security prison and later a mercenary ship. The games feature a stealth/first-person style that has been widely lauded by critics. As you dispatch prisoners, psychopaths, and monstrous abominations throughout the game with a variety of sharp objects, you realize that the most fearsome and frightening creature in the universe is Riddick himself. As The Chronicles of Riddick series prove sometimes it's fun to be the boogeyman.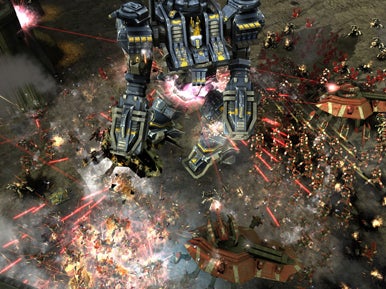 Released just this past March to the PC and Xbox 360, Gas Powered Games' Supreme Commander 2 is the sequel to 2007's well-received Supreme Commander. The new game is set in the far future, a place where three separate military factions have recently had their unlikely peace shattered when their Colonial Defense Coalition's newly-elected president is assassinated. The player once again takes control of either the United Earth Federation (UEF), the Aeon Illuminate, or the Cybran Nation in a quest for universal domination. "We're honored to bring this highly anticipated game to the Mac mere months after its arrival for PC and Xbox 360," said Virtual Programming CEO Mark Hinton. "We can't wait to follow the fate of the UEF, the Aeon Illuminate, and the Cybran Nation through Supreme Commander 2's 21 missions."
A release date for Supreme Commander 2 has not been set, but when the game is available, you'll be able to download it off of Deliver2Mac.com, Virtual Programming's digital distribution site. Currently, both Chronicles of Riddick games are available for download in a two-for-one package on Deliver2Mac.com.