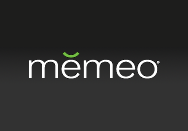 If you've been eyeing Memeo Connect, Memeo's desktop software for syncing your documents and files with Google Docs, the company's new bundle may be of interest.
On Thursday, the company announced it would be packaging a year's subscription to Memeo Connect and Google Apps Premier Edition for only $39 throughout the month of May. Memeo Connect, released in January, allows Premier customers to sync any type of file—Word documents, video, spreadsheets, photos, and so on—to their Google Docs accounts.
Google Apps Premier is designed primarily for business customers, but by bundling the $9 Memeo Connect yearly subscription with what is normally a $50 Premier Edition subscription from Google, Memeo hopes to attract a broader sub-section of customers to both its service and Google's added featuresets.
According to Spencer Chen, director of business development at Memeo, "our new Memeo Connect bundle brings the popular enterprise offering to the mass market comprised of individual consumers and small-sized businesses."
In addition, bundling the software and service together simplifies the signup process (and yearly renewal). Unlike a stand-alone Google Apps Premier Edition account, users aren't required to own a domain before signing up—instead, you can sign up with a username@memeo.com address.
You can purchase the $39 bundle through Memeo's Website in May; in June, it jumps up to $59. Memeo Connect requires a Mac running OS X 10.5.4 or later, or a Windows PC running XP or later.