Another month, another bundle: For the budget-minded, TheMacBundles has released a new set of 12 software titles for a low price. As the site did back in March, it's offering all of the apps as a $50 package, but there's also a BYOB (Build Your Own Bundle) option, where you can pick and choose the titles you want.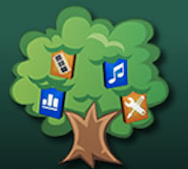 The apps for May include AlienConverter (a file converter), DoubleTake (a photo stitcher), EasyPrint (a printer utility), Jumsoft Money (a personal finance manager), MPEG2 Works 4 Advanced (a video encoder), Screen Mimic (a screencast recorder), Slideshow for Mac (a presentation tool), Snapplr (a screenshot utility), StatBook (a statistics keeper for sports), Audiobook Builder (an organizer for audiobooks), CuteClips (a clipboard tool), ViddyUp (a video importer and converter).
The BYOB option comes in two flavors: you can pick a minimum of 10 apps and pay $5 a piece. Or you can buy just five apps and pay a flat rate of $30.
In addition, The MacBundles is offering two weekly specials—Kitty Solitaire, an animated solitaire game, costs $15, while Timer Pro, a stopwatch and alarm clock, goes for $10. If you buy a weekly special, you'll get $5 off the bundle.
Some of the apps require Mac OS X 10.6, and others work with OS X 10.4 or later. The bundle is available until June 6.