Over the course of the last couple months, Valve teased and later confirmed that it's bringing Steam, its wildly successful game store and community, to the Mac. In an announcement confirming Wednesday, May 12 as the day Steam for Mac drops the beta badge, Valve also added a surprise to the handful of titles that will be available on day one.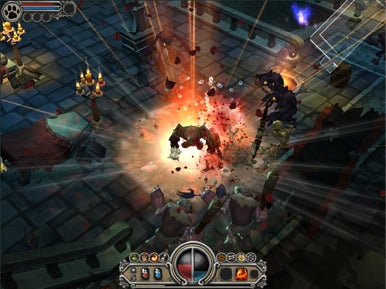 As recently as Monday, when we published our first look at Steam for Mac, we knew that Runic Games's Diablo-esque Torchlight was coming to Steam for Mac, but we only had a release date of "when it's done." In Valve's confirmation Tuesday, it revealed that Torchlight would be ready as a launch title, but did not say much more. Valve will not share, for example, what time Steam for Mac goes live on Wednesday; 12:01am PT? 5pm? Guess you'll just have to wait up all night refreshing SteamPowered.com to find out.
Macworld contacted Runic's Wonder Russell to get details of Torchlight's arrival with Steam for Mac. Russell told Macworld that Torchlight will cost the same $20 that it does for PC gamers, and it is compatible with Steam Play, Valve's new licensing system that lets customers buy a game once and play on both Mac and PC (as long as you download and install the client on both OSes, of course). If you already bought Torchlight on your Boot Camp Windows partition or gaming PC, you won't have to pay again to play it on your Mac.
So far, Valve has confirmed Portal and Torchlight to be "among the initial titles available" when Steam arrives on Wednesday. The Mac library of games should expand quickly, though, as Valve also states that "additional collections of Mac titles" will become available on subsequent Wednesdays.
Torchlight may not be a blockbuster game like Half Life 2, but it's gained critical and popular acclaim for letting gamers scratch their dungeon-crawling itch (while waiting for Blizzard to ship Diablo 3, anyway). Perhaps more importantly, the addition of a third-party (read: non-Valve) title for Steam's launch on the Mac is good news. Let's hope that Steam picks up, erm, steam, on the Mac among more game developers, large and small.