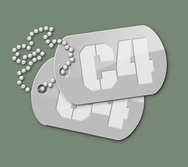 For many in the Apple community, highlights have often been keynotes by Steve Jobs at Macworld Expo or Apple's own Worldwide Developer Conference. For those on the development side of the community, however, one of the most popular Apple-related yearly events has been the annual C4 conference in Chicago. Sad news, then, as conference organizer Jonathan "Wolf" Rentzsch announced in a blog post on Wednesday that C4 has reached the end of its run.
Rentzsch cites Apple's recent alteration of Section 3.3.1 of its iPhone developer agreement—the controversial clause that prohibits the use of some tools and programming languages for creating iPhone applications—as the straw that broke the camel's back. Specifically, he points to the lack of developer outrage about the change, saying "unlike previous issues such as the senseless iPhone SDK NDA, the majority of the community isn't riled by 3.3.1."
Despite expressing his disappointment over the end of the conference, NetNewsWire developer Brent Simmons raised the question of whether or not Section 3.3.1, which only governs development for the iPhone, should affect a gathering that was primarily centered around development for the Mac.
"There is no App Store for Macs, and no section 3.3.1 for Macs," wrote Simmons in a blog post. "C4 began as a Mac conference, and it could remain a Mac conference. I've been to every single one, and I'd love to go again. They're been hugely valuable to me."
As someone who isn't a software developer but who still attended C4 for three years, I can say the conference will be sorely missed. It was a rare opportunity for independent Mac developers and enthusiasts to gather and meet, exchange ideas, and hear about all sorts of interesting technical topics. Its small size and independence from Apple (though several Apple employees attended) gave an interesting and unique perspective that you wouldn't necessarily find at WWDC or elsewhere. And as a writer in the Mac community, I relished the chance to chat face-to-face with developers and learn a little bit about what goes on under the hood of some of our favorite software.
In a year which has already seen the first Apple-less Macworld Expo, the demise of C4 is an another unfortunate blow to the community.