Editor's Note: This story is excerpted from Computerworld. For more Mac coverage, visit Computerworld's Macintosh Knowledge Center.
Apple's iPad had a "tremendous" impact on Wi-Fi networks in airports, cafes and hotels in its first month, according to measurements of network activity at 30,000 public hot spots in North America.
JiWire, which serves up advertising to mobile devices, said Wednesday that 1.53 percent of the average daily connections to its mobile ads at Wi-Fi hot spots came from iPads in the first month after the April 3 launch of Apple's tablet. "A tremendous number [of people] are hitting our network with iPads," said David Staas, JiWire's senior vice president of marketing, in an interview.
Staas wouldn't describe how iPad activity on Wi-Fi networks compared to that of other devices. However, hot spot provider Boingo Wireless reported in early April that the iPad jumped into second place for Wi-Fi hot spot access, behind the iPhone but ahead of Android, BlackBerry and Windows Mobile devices.
"Thirty days into the market, the iPad is looking very strong, although it's just getting started," Staas said.
Advertisers placing mobile ads through hot spots are looking for their messages to see "enough reach" to enough devices to justify customized messages, he said. Conceivably, the larger format of the iPad could lead to newer types of ads that aren't well suited to small screens. Possibilities include ads with video clips or multimedia content. "Certain content providers are creating an iPad version that's customized. As the iPad proliferates, they will take advantage of it to customize ads to that experience," he said.
Staas said that for advertisers, however, "it's more about the audience using the device and less about the device." JiWire has built its business by targeting the "on-the-go" audience that can be tracked by the device being used and its geo-location.
JiWire also conducted a survey of 2,030 customers in March and April, and it found that 23 percent of the respondents said that they plan to buy an iPad in the next 12 months.
Of those surveyed who said that they plan to buy an iPad, 40 percent don't currently own an Apple device, indicating that the iPad will be a "big crossover device for a lot of non-Apple mobile owners," JiWire said in a statement. Of those prospective iPad buyers, 24 percent were BlackBerry owners and 6% were Android owners, according to JiWire.
Based on network usage, the iPad was most often used to connect to mobile ads in Wi-Fi hot spots in Boston, followed by San Francisco, Los Angeles, New York and Dallas-Fort Worth. Those five cities accounted for nearly 40 percent of all the iPads making connections.
Staas said that contrary to popular opinion, people actually do look at mobile ads, which means they're an effective medium for advertisers. JiWire found that more than 50 percent of those surveyed had acted on a mobile advertisement in the previous 30 days, and 18 percent had made a purchase as a result of one.
GPS technology plays a big role in mobile advertising, the survey found. More than 50 percent of those surveyed said they frequently use applications that ask for or use a person's location to serve content. And 53 percent of the respondents said they are willing to share their location to receive more relevant advertising.
Staas said that with location-based ads, a person can be detected through a unique mobile device identifier as having been a past visitor to, say, a certain coffee shop or hotel lobby. A frequent visitor might be served a different ad than a first-time visitor, he said. Also, a person passing by a coffee shop might get a different ad than someone inside the shop.
"We not only know the latitude and longitude of that individual, we know where every Wi-Fi hot spot is," Staas said.
Because GPS technology is capable of determining a user's location very precisely, JiWire is able to track people in a certain hotel, based on its brand name, and then serve up appropriate ads for that hotel chain.
JiWire serves ads in 30,000 hot spots in North America, and it reported that there were 295,481 public Wi-Fi locations worldwide in the first quarter of 2010, up from 289,476 in 2009 and 132,080 in 2006.
The U.S. has more Wi-Fi hot spots than any other country, with 71,628, according to JiWire. No. 2 China has 36,592 hot spots, and the U.K. is in third place with 28,182.
New York City has the most Wi-Fi hot spots in the U.S., with 888, followed by San Francisco with 872 and Chicago with 787. Even though Boston was the city where iPads were most heavily used on Wi-Fi in April, it is not in the top 10 cities in terms of the number of Wi-Fi hot spots.
iPad with Wi-Fi 16GB
Price When Reviewed:
$568
iPad (2010)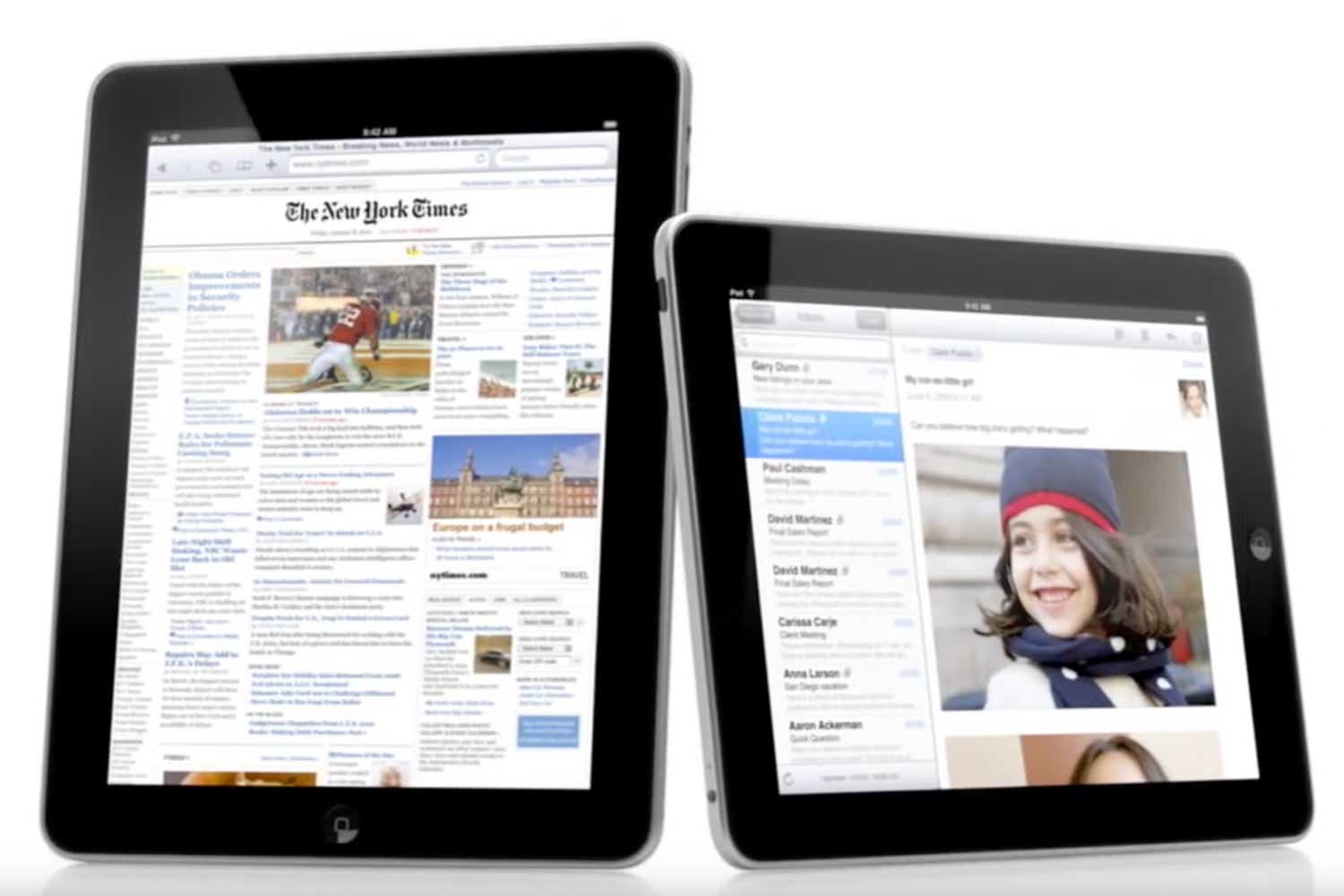 Read our full
iPad (2010) review