Last night Apple began airing its first iPad ad since launching the device a month ago, and it might as well have been using an Ouija board app to channel the marketing of the dead-and-buried Newton from over a decade ago.
The new ad begins with a voiceover acknowledging the iPad's uniqueness with a simple question: "What is the iPad?" It then proceeds to answer the question with MTV-worthy editing, shaky-cam shots of John and Jane Doe iPad users, and focused descriptions like "iPad is thin," "iPad goes anywhere and lasts all day," and "it's video, photos, and more books than you can read in a lifetime."
As MacRumors points out, Apple's new iPad ad follows the same formula as its Newton ad from the mid-nineties, which opened with "What is Newton?" Both ads are embedded below for your comparison pleasure. Interestingly, both spots also use the word "magic" to describe their respective products—a strange connection, given that Apple CEO Steve Jobs is both the champion of the iPad and the killer of the Newton.
Then again, Jobs may not be the common denominator here. Last year, Apple re-hired Michael Tchao, a veteran of the Newton team. It's possible Tchao had a hand in crafting the iPad ad's focus. Instead of trying to define what the iPad is, the ad's one-liners focus on specific aspects of why people want it, just like the old Newton ad. Unlike the Newton, however, the iPad has a much better foundation and runway, considering Apple's current popularity and the success of the App Store.
Read more…
Apple iPad Tablet Computer
Apple iPad Tablet Computer
iPad (2010)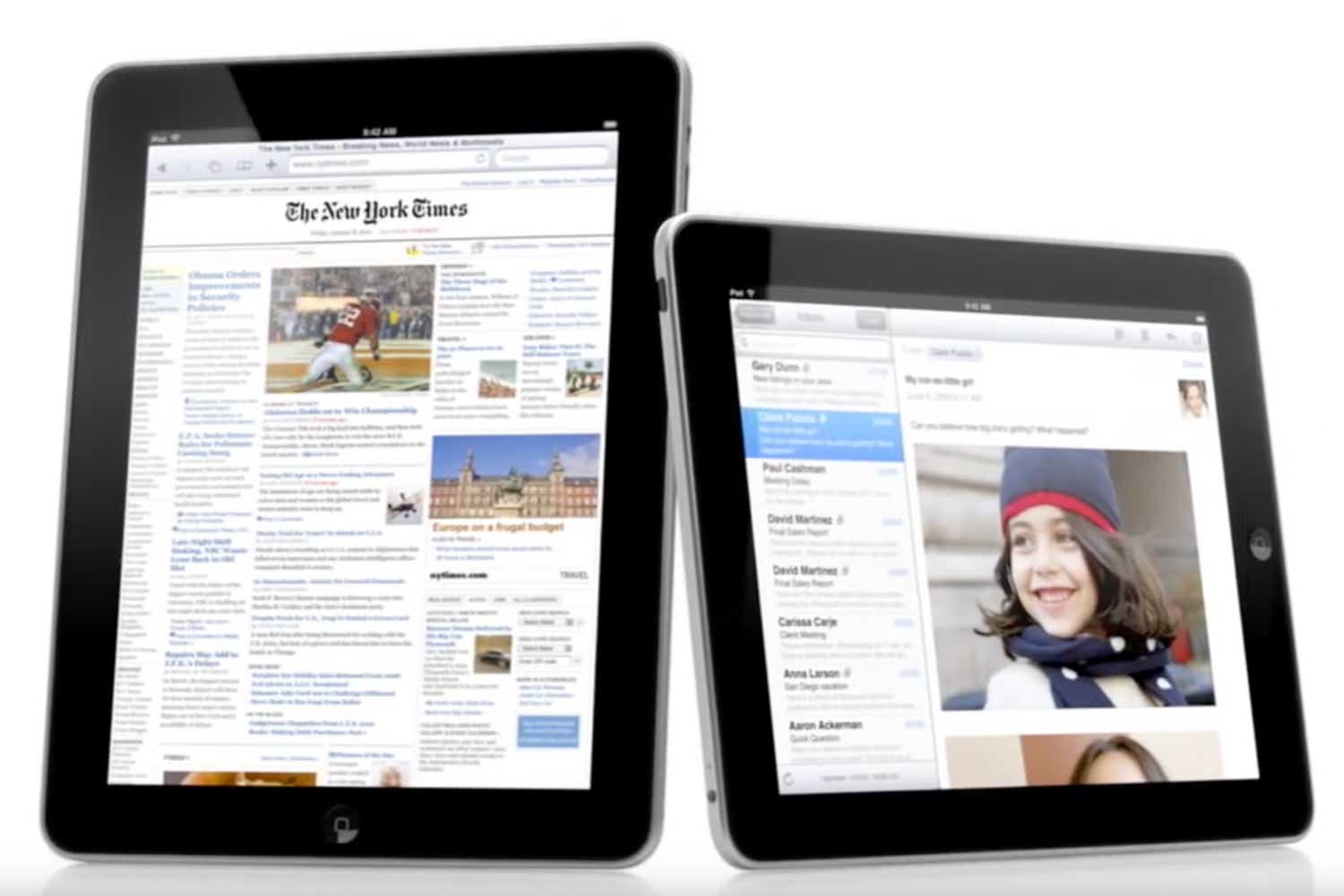 Read our full
Review iPad (2010)