It's a sue-or-be-sued world, or so the lawyers would have you believe. You can't get to be as big as Apple and not expect to hear the distinctive slap of lawsuits from time to time. That's a sound that can only mean another issue of Under the Gavel, our semi-regular look at who's going toe-to-toe with the folks from Cupertino.
Take a picture, it'll last longer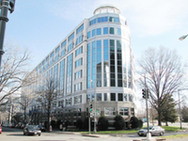 Seems like the U.S. International Trade Commission has a new investigation every week (hey, great idea for a TV pilot: an intrepid group of intellectual property investigators; call it ITC: Washington). Now the U.S. agency is looking into imaging devices such as digital still and video cameras and related software, based on a complaint from Apple filed against Rochester-based Kodak.
This, of course, is in response to an ongoing ITC investigation into Apple and other smartphone makers instigated by Kodak , over cameraphone features. In addition, Apple and Kodak have traded lawsuits, each suggesting that the other has violated its patents. It's all so tricky: how do we know how to believe?
Apple, Kodak, we know you'll get on the same page in the end, so stop flirting and settle down already. You're making this look like the first act of some dreadful romantic comedy—ooh, call it Patently Obvious.
Pinch-to-sue
The Loop reports that software developer SoftView has sued Apple for violating its patent on scaling Internet content on mobile devices. The patent—number 7,461,353, naturally—was filed in 2005 and covers mobile devices that let you view the Web by zooming and panning around. The company has filed suit against both Apple and AT&T in the district court of Delaware, asking for injunctions against Apple and—surprise!—an undisclosed amount of cash. Which we're sure is a very reasonable number that's mostly zeroes.
Of course Apple, one of the most advanced technology companies in the world, had just started developing the iPhone around that time, or so said Steve Jobs at the iPhone's unveiling in January 2007. But these guys, they already had the whole "mobile web browser" thing figured out back in 2005. How, you might wonder? I'm glad you asked. They provided this simple diagram: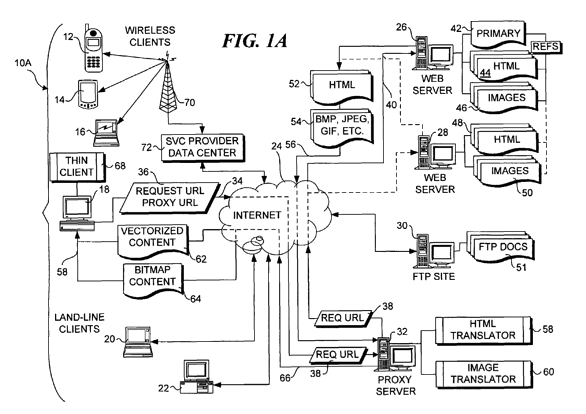 Hey, any image that depicts the Internet as a giant cloud is a-OK by me. Then again, just one look at SoftView's Website should convince you that these guys know the Internet. Circa 1996.
Monkeying around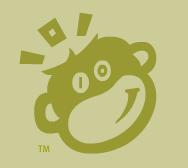 Monkeys, well known for their enjoyment of popsicles, do not seem to be as fond of apples. Monkeymedia, a self-described "intellectual property licensing boutique"—that must be one of those carts near the mall food court— is suing Apple for infringing three of its "Seamless Contraction" patents. (Admittedly, that sounds like a feature that would be handy on a pair of pants.)
Specifically mentioned in the press release are Apple's document summarization service in Mac OS X, and its RSS readers and video players that "display multiple versions of text and/or audiovisual content" (think the article length slider in Safari's RSS reader).
It probably shouldn't surprise you that the suit was filed in the Western District of Texas, long known to be a favorable arena for intellectual property lawsuits (whoops, confused it with the Eastern District of Texas, which is the IP lawsuit haven). The lawsuit announcement contained a statement from Monkeymedia CEO Eric Gould Bear (hold on, the guy in charge of "Monkeyemedia" is named Eric Bear? What kind of circus is this?).
Er, anyway:
"We can sit by and watch Apple continue to use our patented inventions without paying, or we can do something about it," said Eric Bear, MONKEYmedia's CEO.
Whoa, whoa, whoa. That sounds just the slightest bit familiar .
"We can sit by and watch competitors steal our patented inventions, or we can do something about it. We've decided to do something about it," said Steve Jobs, Apple's CEO.
Do you smell that? Smells like an intellectual property countersuit.