Editor's Note: This story is excerpted from Computerworld. For more Mac coverage, visit Computerworld's Macintosh Knowledge Center.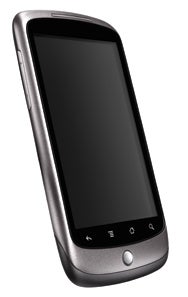 Google's decision to stop selling its Nexus One Android smartphone online might disappoint some customers hoping to limit the role of wireless carriers in the smartphone buying process.
In marketing circles, Google's decision, which comes less than six months after launching the online store, is fairly striking. The ramifications of the reversal will resonate in a U.S. smartphone market that is still obviously dominated by the carriers.
On reflection, it seems amazing that online sales ever would have worked, since customers want to hold and use smartphones before shelling out the cash for them. Google's online sales concept failed mainly for that reason.
As Google's vice president of engineering, Andy Rubin, admitted in a blog post on Friday: "It's clear that many customers like a hands-on experience before buying a phone, and they also want a wide range of service plans to [choose] from."
Some analysts predicted late last year that Google's online concept wouldn't work, mostly because of the cost of an unlocked phone, double the price of a subsidized one purchased from a carrier.
They also noted that the unlocked concept hasn't caught on in the U.S. as it has in Europe. And they saw that buying any piece of electronics sight-unseen can be risky.
Google started selling its Nexus One in January, unlocked at $529 or for $179 with a two-year contract with T-Mobile. Users could also get an unlocked version for AT&T's network.
Customers can still buy Nexus One from Google's online store , but it isn't clear for how much longer, as Google plans to stop selling them entirely on the Web once stock has increased in retail stores. Google's Web presence will eventually become a showcase for Android phones, Rubin said.
At the time of the announcement of the Nexus One in January, analysts and Google seemed to value the marketing concept of online smarpthone sales as a bigger idea than the Nexus One device itself. As it turns out, however, it's really all about the device.
Rubin said at the time that the Google online store and smartphones that access the Web are a great way to support Google's core business of advertising, even adding the Google wasn't trying to make a profit on sales of the Nexus One hardware.
Google also explained the online philosophy in a blog post in January by Mario Queiroz, vice president of product management. "The goal of this new consumer channel is to provide an efficient way to connects Google's online users with selected Android devices," he wrote.
The Nexus One was to be the first "in what we expect to be a series of products which we will bring to market with our operator and hardware partners and sell through our online store… We expect to add more operators, more devices and more countries in the future…"
Verizon Wireless was one carrier Google expected to add, but Verizon decided to drop it and instead to promote the HTC Droid Incredible.
Sprint Nextel announced it was going to carry the Nexus One, but said last week it had dropped Google's phone from its line-up. "Nexus One will not be coming to Sprint's [network] given the upcoming availability of the award-winning HTC Evo 4G," a spokeswoman confirmed today. The Evo 4G arrives in June 4.
None of the major carriers nor Google would say which retailers or carrier stores are expected to carry the Nexus One in the U.S., although T-Mobile seems the most likely to do so.
Explaining Google's reversal, Gartner analyst Ken Dulaney noted the problem customers had with not being able to use the device, but also how Google angered the carriers, which have been the traditional retailers and have fostered long-term relationships with millions of customers for decades.
Jack Gold, an analyst at J. Gold Associates, said despite all the promotion of the Web-based smartphone store, said Google really wanted "primarily to get smartphones on the street," in whatever way it could.
He said selling direct online resulted in sales of an estimated 200,000 Nexus One phones. "It was about getting an early kickstart to market and Google did that by selling a a couple hundred thousand," Gold said.
He said that decisions by Verizon and Sprint to support the Incredible and the Evo are not so much a failure of the Nexus One, as much as a recognition that the Nexus One was getting older, when the life span of a smartphone is now only between nine and 12 months.
The Incredible and Evo can be seen as "successors" of Nexus One in a market of Android devices that will become increasingly fragmented, with different carriers offering their own flavor of Android, Gold added.
Because the subsidized prices for smartphones are going to continue to be much less than for unlocked phones, carriers will continue to win out and remain the "primary channel" for buying mobile devices, Gold added.
Having seen its reversal with Nexus One, it's fair to ask, will Google ever return to Web sales of Android devices?
"Never say never with Google," Gold said. "They might offer Web-based sales on a tablet device."
Jeff Kagan, an independent industry analyst, added, "perhaps this kind of [online sales] move with work for Google down the road."
He said that Google, as big and powerful as it is, really doesn't have the swagger of the carriers, which may be the most telling point of all in Google's reversal. "Google is not a heavy hitter in wireless — yet," Kagan said.
[ Matt Hamblen covers mobile and wireless, smartphones and other handhelds, and wireless networking for Computerworld.]