Editor's Note: This story is excerpted from Computerworld. For more Mac coverage, visit Computerworld's Macintosh Knowledge Center.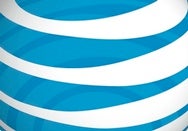 AT&T may finally offer tethering on the iPhone, according to multiple reports Wednesday about the latest beta of iPhone OS 4, Apple's mobile operating system upgrade.
Several technology blogs, including MacRumors.com and Gizmodo, published screenshots of a configuration page in iPhone 4 OS that indicates users must contact AT&T to enable tethering.
iPhone OS 4 is slated to ship sometime this summer. Most analysts believe the new operating system will debut on the next iPhone, which they expect Apple CEO Steve Jobs to unveil June 7 at the company's annual developers conference.
Tethering would let iPhone users access the Internet from a laptop by linking the computer to the phone's wireless data connection, typically via Bluetooth, essentially turning the smartphone into a movable Wi-Fi hotspot.
Last year, AT&T repeatedly said it would offer iPhone tethering, but declined to put a date on its availability.
AT&T spokesman Mark Siegel said Wednesday that AT&T had "nothing new" to report on the carrier's iPhone tethering plans.
The history of AT&T iPhone tethering is a tortured one. In August 2008, for instance Apple yanked a tethering application from its App Store only hours after it had been added to the online mart. Over the next several days, Apple restored the Netshare software to the App Store, only to again pull it.
Later that year, AT&T Mobility President Ralph De La Vega told an conference audience that tethering was coming "soon" to the iPhone.
AT&T has repeatedly cited a need to boost its network capacity before it offers tethering for the iPhone, and it reiterated that Wednesday. "We want to make sure customers have a good experience," said Siegel.
Customers have complained about AT&T's network problems since Apple unveiled its smartphone in June 2007, griping about everything from dropped calls to difficulty connecting. Apple, however, has defended AT&T, which has promised to fix the issues and add capacity, especially in large metro areas like New York City and San Francisco.
"We have personally reviewed these plans, and we have very high confidence that they will make significant progress toward fixing them," Tim Cook, Apple's chief operating officer, said in January.
At a technology conference hosted by JP Morgan Wednesday morning, De La Vega claimed his company had made significant progress in addressing network problems in New York, but admitted he was "still disappointed" that similar improvements have not been made in San Francisco.
AT&T currently charges an extra $30 per month for adding tethering to the data plans offered to owners of HP, HTC, LG, Motorola, Nokia, Research In Motion and Samsung smartphones. Plans with tethering are also capped at 5GB of data per month, unlike the unlimited data plan now available to U.S. iPhone customers.