More than a few quality iPad-optimized games have hit the App Store in the month-and-a-half since Apple released its new device. But which ones deserve a coveted space on your iPad?
That's a question for our crack team of iPad game reviewers. So we asked our reviewers to name the games that have grabbed their attention since the iPad's arrival. As with our list of essential paid and free apps, we devoted special attention to games that take advantage of the iPad's unique qualities, whether that's making the most of the device's screen space or implementing a particularly clever control scheme.
The result? A diverse lineup of games that includes racing, casual, puzzle, adventure, and action titles. Based on the apps below, iPad gaming is off to a great start, with hopefully more great offerings on the way.
Angry Birds HD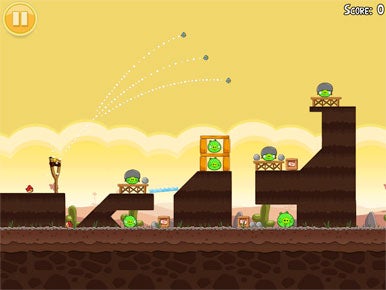 Another iPhone port that gets to spread its wings on the iPad, Angry Birds HD ( ) makes the most of its newfound space. The original game always felt a bit constrained on the smaller iPhone screen, so I was thrilled to see an iPad version available at launch. Angry Birds HD isn't a universal app—so if you enjoyed the original, you're shelling out $5 for the honor of playing the higher resolution version. However, Chillingo added additional levels, a crazy new boomerang bird, and hidden golden eggs that unlock even more levels. The gameplay is the same on the iPad as on the iPhone—simply flick your birds with the slingshot at the pigs and their assortment of defensive structures. On the larger screen, you can really appreciate the clever animations and intricate level design. Plus, zooming out to survey the battlefield is now practical.—James Savage
Flight Control HD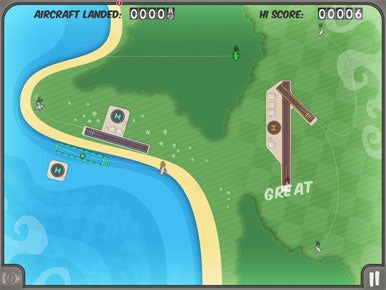 Flight Control for iPhone is one of the greatest App Store success stories, and Firemint could have easily phoned in the iPad version by just giving us the same game with higher resolution graphics. Fortunately for Flight Control fans everywhere, the developer didn't—the $5 Flight Control HD ( ) takes all the greatness from the original and adds loads more. Gameplay is still just as simple to learn and as addictive as ever—direct planes and helicopters safely to the ground by drawing their flight paths with your finger. With the extra screen real estate, this job is much easier on the eyes and ultimately a better experience. In addition to the four original iPhone airfields, you get four more with three of those in a higher-resolution format. With the bigger screen, there is now room to share control responsibilities with two-player co-op and versus modes.-James Savage
Need for Speed Shift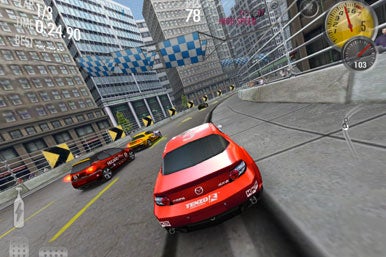 Need for Speed Shift for iPad makes this list for adding some spice to the racing genre. Electronic Arts' $10 game offers seven different types of gameplay modes (such as drifting competitions, driver duels, and, of course, a good ol' fashioned race campaign), and even an optional control system for experts that allows for manual transmission. There are 20 real licensed cars, and you can upgrade and customize them with your winnings. Need for Speed Shift is breath of fresh air that doesn't go dangerously overboard with cheesy plots and worse acting. Shift is extremely accessible to racers of any caliber, and its gameplay is deep and diverse enough to keep you behind the wheel for hours.-David Chartier
N.O.V.A.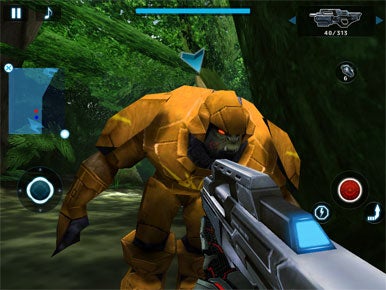 Already among the best first-person shooters for the iPhone, N.O.V.A – Near Orbit Vanguard Alliance ( ) benefits from beautiful high-resolution graphics and a more intuitive interface in its iPad incarnation. You'll still need to get comfortable with the virtual controls for this $7 shooter from Gameloft, but the iPad's screen expands the game's canvas, allowing you to see more graphical detail and less of your thumbs. Additionally, the iPad's larger screen translates to a more comfortable playing position—no more holding the screen mere inches from your face to spot those distant aliens. The rest of the elements of the game remain the same as the iPhone version, but that's a good thing. There are 13 levels worth replaying and a rich multiplayer experience, too. NOVA HD proves that the iPad is a viable first-person shooter platform.—James Savage
Pinball HD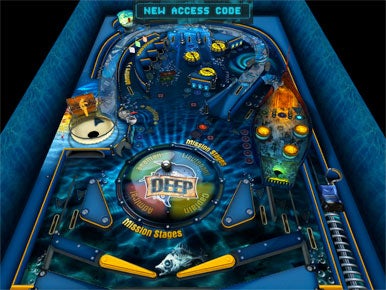 Pinball HD ( ) has all the makings of the perfect iPad game: a game concept that fits the device's capabilities, simple and intuitive controls, and great graphics. The $3 game from OOO Gameprom features three different tables, each with its unique design, gameplay and challenges. Fans of the mechanical ancestors of Pinball HD will appreciate the accuracy of its physics engine, which approximates the real thing in almost excruciating detail. The size of the iPad's screen also makes this game the perfect choice for two-player games in which each player controls one of the flippers—perfect for a casual game with your family or friends. While this pinball game won't eat all your quarters, it will keep you entertained regardless of whether you are a pinball aficionado or just enjoy the occasional challenge.-Marco Tabini
Plants Vs. Zombies HD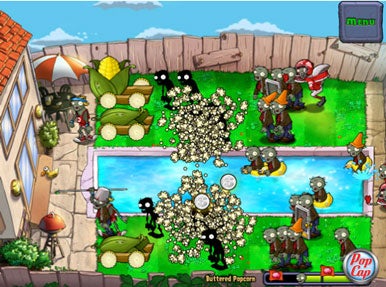 Combining my love of gardening and my need to slaughter the undead, Plants vs. Zombies HD is a unique $10 tower defense game from PopCap Games. First released on the Mac and PC in 2009, then on the iPhone, this cartoonish and addictive strategy game gets an iPad exclusive minigame and a bigger screen for you to plant all of your peapods and sunflowers. Plants Vs. Zombies HD also supports up to 11 simultaneous touch points, ensuring you're able to plant, collect sun, launch corncob rockets, or grab coins even faster than you're able to on an iPhone or console. Plants Vs. Zombies has never looked so good.—Chris Holt
Real Racing HD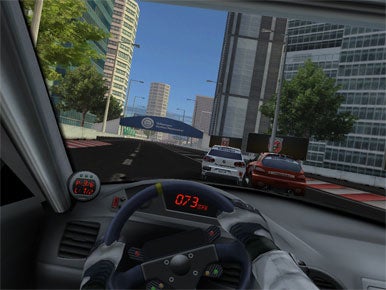 Maybe it was just good fortune that the iPad is about the size of a go-kart steering wheel. Whatever the reason, it's the perfect platform for a first-person racing game, and Real Racing HD ( )—the $10 offering from Firemint—is as perfect a launch title as you'll find. With three game modes, three levels of difficulty, five control schemes, and 48 unlockable cars to drive in 76 unlockable events, you've got enough options to create an experience "geared" to your exact specifications. Throw it all together with flawless, high definition graphics, and you've got one of the best racing games in a crowded field of worthy contenders.—Meghann Myers
Sam & Max Episode 1: The Penal Zone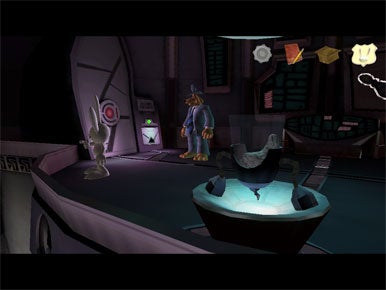 The bizarre comedy video game heroes Sam & Max bring their unique brand of humorous adventuring to the iPad in the premier episode of their latest season of ongoing adventures. With Sam & Max Episode 1: The Penal Zone ( ), Telltale Games starts things off with a deep, fun, and thoroughly enjoyable $7 adventure game marked by unmatched visuals and a unique sense of humor. For the uninitiated, Sam and Max are a crime-fighting duo made up of an anthropomorphic dog in a trenchcoat and a crazed rabbit-thingy whose surrealist adventures feature lots of absurd characters, razor-sharp satire, and bizarre plot twists. On the iPad, the characters look and play better than ever. There's simply nothing else on the platform like it.—Chris Holt
Strategery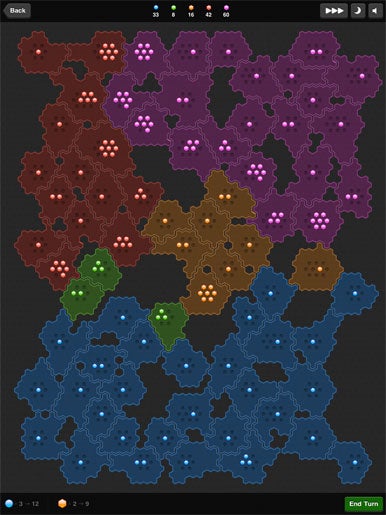 Strategery was—and is—an excellent game on the iPhone. But as a $2 hybrid offering that also now runs on the iPad, the Risk-like app proves that sometimes bigger really is better. Large battles on the iPhone were unwieldy, forcing you to scroll all over your map as you tried to manage your warring dots. Strategery perfectly embraces all the extra real estate that the iPad affords, making promethean maps not just manageable, but darn fun, too. It's not just bigger maps—a bigger screen means that Strategery can show you more at once; you can compare army sizes and tweak game settings without switching between menus, a luxury the iPhone version can't provide. When Strategery went universal for extra iPad compatibility, developer Affogato added in some pretty stellar online-play features as well, so I can now take on anyone in the world in a game of global conquest.—Lex Friedman
Words with Friends HD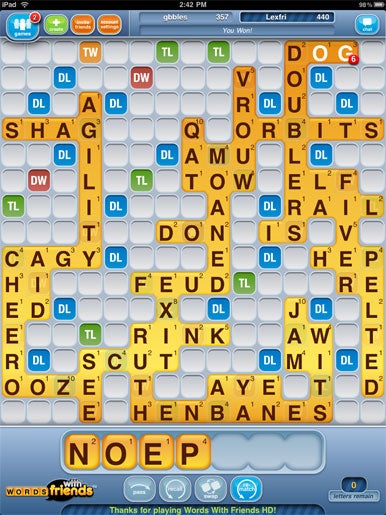 Words With Friends isn't Scrabble—at least as far as copyright lawyers are concerned. But it does feel awfully familiar to that addicting lexical word game, and Newtoy's $3 game makes a few key improvements over the real-world board game. More important, the iPad version of the game is an improvement upon the iPhone release, thanks to the iPad's much larger screen. Both you and your online opponent—whether she's in the next room or the next continent—get easy viewing angles for the entire board without having to worry about jostling tiles. Throw in the fact that you play at your leisure—you're no longer stuck staring at your friend's scrunched forehead and he struggles to find optimal Triple Word Score-along with push notifications and in-game chat, and you've got an excellent mobile word game.—Lex Friedman