LinkDew, a hybrid app for the iPhone and iPad from Chris Lundie, allows you to view photos posted to Twitter in a standalone application.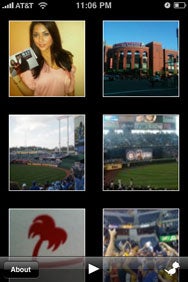 LinkDew supports Twitpic, Tweetphoto, Twitgoo, and Yfrog—the five most popular photo-sharing services on Twitter. LinkDew displays photos against a black background in a gallery format. You can also start a slideshow from the gallery view.
When you tap on a photo, the app loads the original tweet and not the photo. From the tweet page, you can either view the photo in full screen or Safari or re-tweet the photo to your followers.
To be clear, you cannot post tweets from LinkDew, you can only re-tweet photos; you cannot append your own comments, either.
One thing LinkDew doesn't do is allow you to search for photos by date posted or Twitter account. LinkDew displays recent photos but there's no way to expand the "scope" to see older photos.
A hybrid app, LinkDew runs natively on the iPad as well as the iPhone and iPod touch. Think of the iPad version as a blown-up version of what you get on the iPhone. While that may sound like faint praise, it's really not—with the iPad's larger screen, some of the photos you'll browse look especially stunning.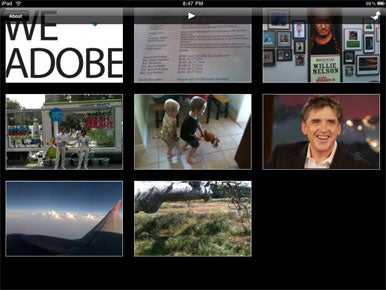 The app costs $2—surprising, given LinkDew's limited functions and its lack of customization. The idea here is that LinkDew gives you a more visually engaging way to scroll through recent photos on Twitter than what you would expect from a typical Twitter client. If that specific focus appeals to you, the app is certainly worth a look.
[Brendan Wilhide is a contributing writer to Macworld.com. He covers the sports industry on Twitter at Sportsin140.com.]