It's time to return to the danger zone. Paramount Digital Entertainment's Top Gun 2 launched Thursday on the iPhone and iPod touch. Developed in collaboration with Freeverse, this high-flying rail shooter offers both air-to-air and air-to-ground combat in fully realized 3D worlds.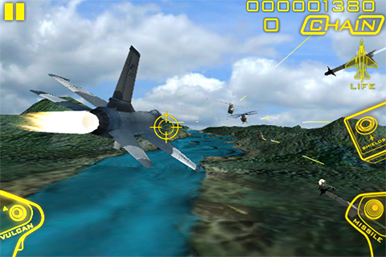 Featuring the iconic F-14 Tomcat from the movie as well as the F-16 Fighting Falcon and F/A-18 Hornet, Top Gun 2 allows you to upgrade your fighter's cannon and missile systems. Each jet also has unique defensive and special weapons capabilities. The F-14, for example, has an after burner ability that allows it to avoid most incoming attacks while the F-18 features a Smart Bomb that clears the screen of enemies.
The game features seven levels including missions set against enemy air, land, and sea units. While players can expect the usual missions involving mountain bases and dogfights over the ocean, the last mission takes place in the upper levels of the atmosphere and tasks the player with shooting down an ICBM.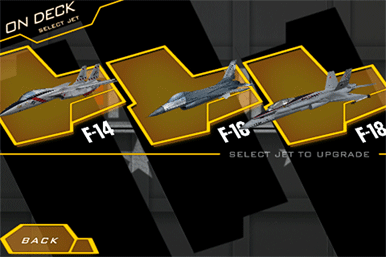 The controls utilize both the iPhone's accelerometer functionality (for steering) and the touchscreen (for weapons). The game is a rail-shooter at heart, so you'll be maneuvering your jet in a designed flight path as enemies appear and try to down you.
The developers at Paramount and Freeverse took customers' advice when creating Top Gun 2, and have eliminated much of the animated story that featured so prominently in the first game. Instead, the game offers a brief description of the situation and lets you hop into the combat instantly.
Another big change is the graphical abilities of the game. Top Gun 2 offers fullscreen anti-aliasing, shader effects and enhanced particle effects to hopefully provide a nice visual upgrade over the original. You also won't see any of the annoying red Danger Zone alerts on the screen anymore. You will, however, finally hear the return of " Danger Zone." No, Kenny Loggins doesn't do the soundtrack, but rock outfit DareDevil Squadron does its version of the classic film soundtrack for the film.
The game is available at $3 for download in Apple's app store for a limited time. Then the price is $4.