Editor's Note: The following article is reprinted from CIO.com. Visit CIO's Macs in the Enterprise page.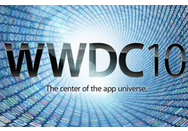 Apple's Worldwide Developers Conference kicks off June 7, and all signs point to the coming of a new iPhone.
The latest and perhaps biggest indication broke earlier this week: Wal-Mart said it will cut the price of the iPhone 3GS with 16 gigabytes of storage from $197 to $97, according to the Associated Press. This price reduction follows the trend set last year when Apple unveiled the iPhone 3GS and cut the price of the iPhone 3G to $99.
Apple also announced on Monday that CEO Steve Jobs will keynote the big event, which usually means big Apple news is on the way. "Jobs has enthusiastically returned to his spot as the best pitchman in the country," Ezra Gottheil, an analyst with Technology Business Research, told Computerworld, a CIO.com sister site. "He seems to be enjoying that role again."
Earlier this spring, two leaked iPhone prototypes pierced Apple's legendary shroud of secrecy. One prototype was found at a Silicon Valley bar. The other, which appeared in a Vietnamese Internet forum, carried the part number of an Apple A4 chip, most likely a 1 GHz processor. This means the next-generation iPhone will be a little faster and maybe draw more of the battery (although the first leaked prototype had a 16 percent larger battery).With a new iPhone almost assuredly headlining the WWDC, here are four things on our wish list:
We want our Verizon iPhone
Earlier Apple rumors suggested a CDMA iPhone in the works. The hype meter leaped into the red because this would mean an iPhone could run on Verizon's CDMA network. AT&T's iPhone exclusivity deal runs out this summer, and so the hope is that the iPhone would be released from the bonds of AT&T's much maligned service.
Verizon customers began salivating over the rumors. "According to our [Alphawise U.S. consumer iPhone survey], there is substantial pent up iPhone demand within the Verizon installed base as 16.8 percent of Verizon subscribers said they are 'very likely' to purchase an iPhone if offered on the Verizon Network," writes Morgan Stanley analyst Katy Huberty in a research note.
Adding fuel to the fire, AT&T plans to raise early-termination fees from $175 to $325 for smartphones, reported the Wall Street Journal. The change doesn't apply to existing contracts, rather only for new and renewing customers on June 1. (To be fair, Verizon also has outrageous early-termination fees.)
While the leaked prototypes don't support the CDMA wireless standard, we're hoping the rumors prove to be true. By opening up the iPhone to other carriers, Apple can better compete against the fast-emerging Droid. It will also eliminate one of the big barriers to enterprise adoption.
Video chat: Return of conversations
Both leaked prototypes contain a second user-facing camera for video chat (as well as an improved rear-facing camera with flash). Also, rumors swirled on Twitter that American Beauty director Sam Mendes is directing a series of iPhone 4G commercials featuring people using video chat.
It's a good bet that video chat is in the iPhone's near future. This is the kind of innovation that keeps Apple a step ahead of competitors. Video chat can bring real conversations—imagine that!—back into the realm of the smartphone, potentially displacing chat, texting and e-mail as the preferred mode of communication.
We're hoping video chat can improve the lonely life of an iPhone addict.
A real keyboard please
New iPhone hardware would also coincide with the release of iPhone OS 4.0, which Apple announced last month. iPhone OS 4.0 will bring multitasking capabilities, SMS inside apps, folders, better email management and data encryption, and a mobile advertising platform, called iAd. Other features will help the iPhone close the gap with rival BlackBerry in the enterprise.
Oh, one more feature: Bluetooth keyboard support.
This last feature shocked anyone who produces content or writes copious amounts of e-mail. At the iPad's unveiling, Jobs said there will be a docking station with a hardware keyboard. Such a keyboard for the iPhone could change the way iPhone owners pack for business trips. Can the laptop be left at home on quick trips, in favor of a portable keyboard?
Tethering: A true mobile laptop
AT&T has said for years it will bring tethering to the iPhone—that is, allowing laptops to use the iPhone Internet data connection. But AT&T has been reluctant to do so, fearing a spike in data usage will strain its already over-taxed network. After pouring billions of dollars into network infrastructure upgrades, AT&T might be ready to make good on its promise.
iPhone OS 4.0 beta 4 contains a screen for setting up Internet tethering. A connection can be made via USB or Bluetooth or an iPad. But tethering is still on our wish list because tethering isn't a done deal. A year ago, iPhone OS 3 beta also had a tethering feature only to vanish on the final version released to the public.
[ Tom Kaneshige is a senior writer for CIO.com in Silicon Valley.]