Elgato, a leading manufacturer of TV recording software and TV tuners, has updated its EyeTV software to add support for Apple's iPad.
EyeTV 3.4, a free software update for all EyeTV 3 users, adds optimized support for playback on iPad. EyeTV 3.4 now features one-click export of recorded television shows, automatically creating HD video files optimized for what Elgato promises is superb quality playback on the iPad's higher resolution screen, as well as the iPhone, iPod and Apple TV.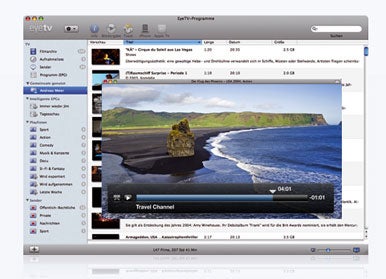 The Elgato update also includes support for streaming of live TV to the iPad using the EyeTV app for iPhone/iPad, which will be available on the iTunes App Store shortly. Recordings exported to the iPad format from EyeTV are displayed with elegant cover art and rich program details, including series and episode descriptions, film summaries and cast descriptions, and even parental ratings, where available.
EyeTV 3.4 is a free update to existing EyeTV 3 users; EyeTV 3 costs $80. The EyeTV iPhone app is a $5 download from the App Store.
EyeTV 3.4 is a universal application, which works on both PowerPC- and Intel-based Macs. An Intel Mac is required for streaming to the iPhone app. Elgato notes in a press release that EyeTV 3.4 is the last version that will support PowerPC-based Macs. Future software updates will require an Intel Mac. EyeTV 3.4 requires Mac OS X 10.5.8 or later; Elgato recommends Mac OS X 10.6.3 or later with all software and security updates installed.