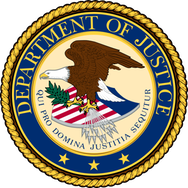 The U.S. Department of Justice is looking into Apple's practices in the realm of music sales, with an eye to anticompetitive behavior, according to a report in The New York Times .
At question are whether or not the company has used its position as the largest vendor of music to prevent music labels from making deals with other retailers, such as Amazon. Billboard reported earlier this month that Apple is now responsible for 26.7 percent of music sales, with retail giant Wal-mart in a distant second place with 12.5 percent. Online, the company holds an even larger stranglehold, with 69 percent of sales, topping Amazon's second-place 8 percent.
One of the specific alleged incidents, first reported by Billboard in March, involved Apple representatives asking music labels not to join an Amazon promotion that would have seen music exclusively available on that site's Daily Deal section before it was on sale elsewhere. The report further says that Apple pulled marketing support on iTunes for those songs that participated in Amazon's deal.
Apple's faced antitrust questions regarded to iTunes before. In 2008, the European Commission concluded an antitrust investigation into pricing on iTunes after Apple agreed to equalize costs throughout Europe.
While the DOJ investigation is reputedly in very early days, it may not be the only government action Apple has on its plate. Earlier this month, the U.S. Federal Trade Commission and the DOJ were debating investigating charges that Apple used anticompetetitive means to block developers from creating iPhone apps using tools made by rival Adobe.