In April, Apple launched its "magical and revolutionary" new device, the iPad. Just 28 days later, it seemed the real magic was how Apple sold more than a million devices in that time period. As I write this at the end of May, iPads are in short supply in most Apple stores. Here in the New York City area, I couldn't find a single iPad 3G, and there were only a few lower-end Wi-Fi models to be found.
Apple's sales record here is even more impressive if you factor in that iPad is a new class of device, somewhere between the phones and computers that most consumers understand. It's also a category of device that's vexed every vendor who's tried to enter this space over the last decade.
So how did Apple do it? Why did Apple succeed where no one else has and how did they do it so quickly?
The answer is, it took a decade of education and teaching. The key to Apple's success is that the company often takes the time to explain things to the consumer that no other vendor bothers to do. By keeping a laser focus on key features and introducing them one at a time over a period of years, Apple taught and evangelized everything the consumer needed to know to understand the iPad from day one. Without that foundation, it's not likely the product would have been nearly the success it has been.
Laying the groundwork
Let's go back to 2001. When Apple introduced the iPod, there were already a number of other MP3 players on the market. Apple was not the first. Apple did excellent work to make the iPod stand out from pack, with tight synchronization with iTunes and FireWire support for speedy transfers.
What made the iPod a success, though, was Apple's marketing: The first iPod ad showed a guy listening to music on his computer, plugging in his iPod, transferring his music, plugging in his white headphones, and dancing out the door. The tagline was simple and easily understood: iPod was "1,000 songs in your pocket." In later years, Apple was able to move on to more conceptual ads, silhouettes dancing with white headphones. We didn't need to see the iPod anymore—we knew there was one in there somewhere.
Apple moved on from there, adding support for color displays and the ability to sync and display photographs on screen. Later, Apple added the ability for the iPod to play video (and of course, to rent and purchase that content from the iTunes store) and created the first app market with a line of games and educational programs for iPod.
When the iPhone was introduced, Apple wisely spent time teaching users about the core features first and foremost. Every ad showed one iPhone feature—e-mail, web, music—all tied together with a phone call at the end of the spot. For the mass market, who had never seen anything like this, it was a mobile revolution. After teaching all those users how to work with a multi-touch device and getting them connected to a wildly popular app store, the stage was set for iPad.
See it in person
Of course, all that education had something else that Apple has spent a decade building: A hands-on classroom that's easily accessible, where users can see with their own eyes just how these new products work for themselves. Of course, I'm referring to the Apple retail stores.
Ridiculed by retail analysts who predicted Apple would be turning out the lights in two years, Apple's retail efforts have become a practical laboratory where consumers can see, touch and learn before they make their purchase. It's also the place they can come for an advanced degree post-purchase, and of course, they can get remedial assistance when things go wrong.
Don't get me wrong: If Apple's products were not shining examples of hardware and software design, no amount of marketing, education and evangelism would help sell them. But the reverse is also true. The greatest products in the world don't get anywhere without telling a good story. The ability for Apple to tell that story and then allow consumers to get hands-on experience with products has become a powerful combination that's allowed Apple to succeed where others have failed miserably.
Simple, but hard
The recipe for success here is easy, but the implementation is hard. Although most people know that the secret to losing weight is the simple regimen of diet and exercise, we still spend billions of dollars each year looking for other means of success. Because while the regimen of eating proper foods in the right proportions and exercising daily is simple, summoning the discipline required to actually do it is quite hard.
Education is the magic that's behind much of Apple's current success, but it's been a decade-long process of determination, patience and keeping one's own counsel in the face of market critiques. The question is, can Apple's competitors get school in session and get consumers to enroll, or is the consumer going to be faithful to their alma mater?
[Michael Gartenberg is a partner at Altimeter Group, a research and advisory firm. His weblog can be found at gartenblog.net. Contact him at gartenberg AT gmail DOT com. Views expressed here are his own.]
Apple iPad Tablet Computer
Apple iPad Tablet Computer
iPad with Wi-Fi 16GB
Price When Reviewed:
$568
iPad (2010)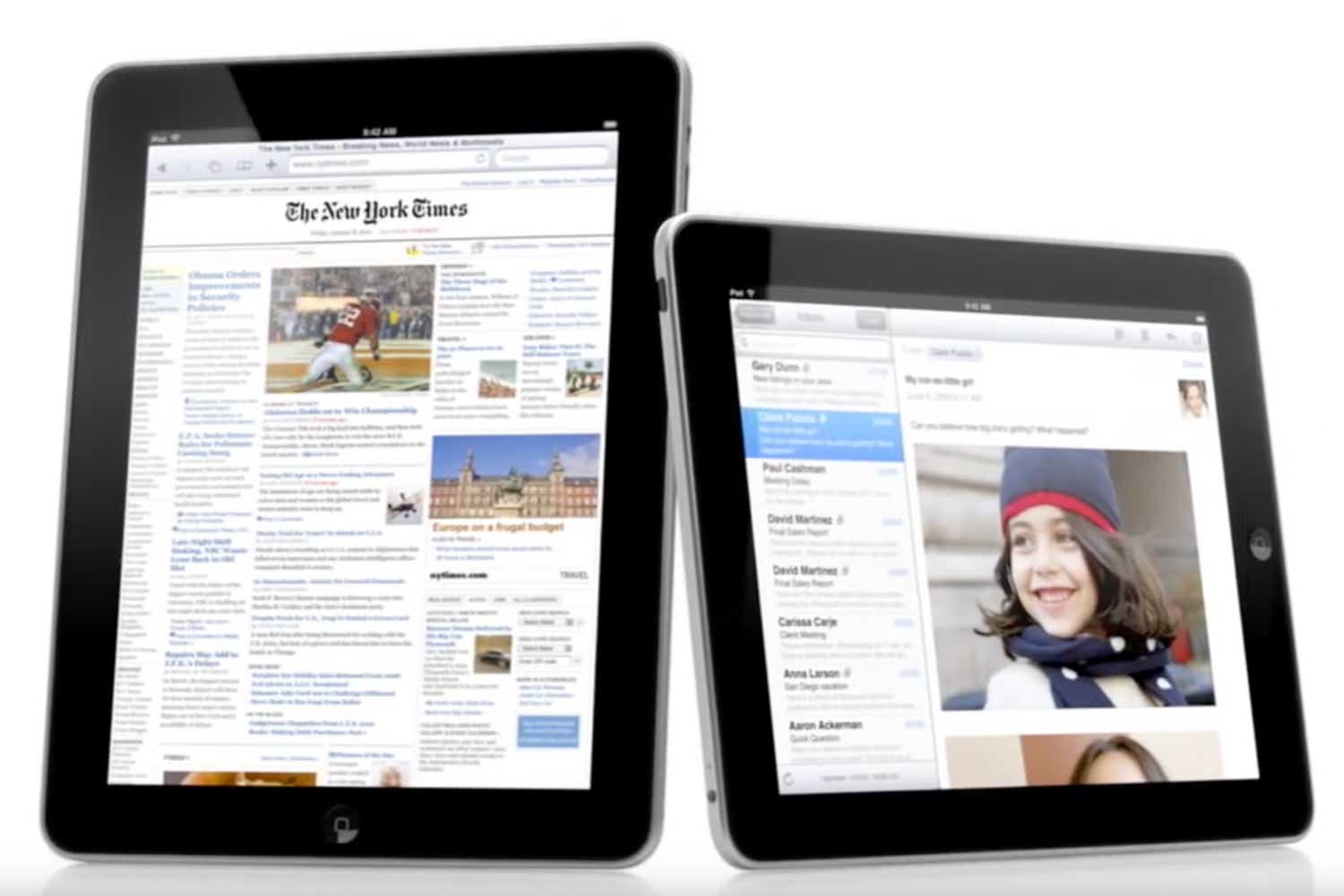 Read our full
iPad (2010) review