Pangea Software has released PangeaVR HD, an app that lets you interactively view full-screen 360-degree panoramas on the iPad. It follows in the footsteps of Pangea VR, first released on the iPhone in 2008. This iPad version, however, delivers a completely redesigned to support high-resolution panoramas up to 4028×1024 in size.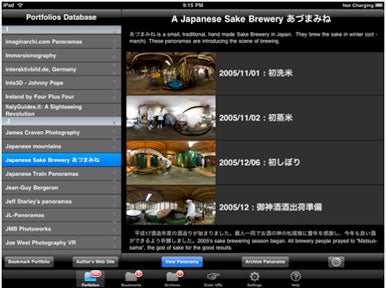 PangeaVR HD, which sells at the App Store for $15, is supported by a growing community of more than 300 panoramic photographers. With the app, you can browse the panorama database and view thousands of detailed panoramas ranging from a sake brewery in Japan to the interior of an Aston Martin. You can also install your own panoramas, bookmark photographers that you like, and archive individual panoramas.
Aside from being a fun way to view locations around the world, the PangeaVR HD app could also prove to be a useful tool for real estate agents, who could use the app to give virtual tours of homes with their iPads.