Editor's Note: The following article is reprinted from Macworld UK. Visit Macworld UK's blog page for the latest Mac news from across the Atlantic.
It wasn't only the Apple Store on Regents Street in London that saw queues of people seeking an iPad; even as far west as Truro people were camping outside over night.
"We had queues in all our stores. Our best was Truro where people were camping outside over night. The first arrived at 10 p.m. We gave everyone a complimentary Starbucks to keep them warm until opening time today," said James Collard, sales director at Apple Premium Reseller Stormfront. Stormfront has stores in Bury St Edmonds, Canterbury, Maidstone, Plymouth, Romford, Salisbury, Truro, Wimbledon, Windsor and Exeter.
Also celebrating after a busy morning is Apple Premium Reseller Western Computer, which has stores in Bristol, Cheltenham, Oxford and Swindon. Speaking from the Beechwood Shopping Centre in Cheltenham, store manager Paul Mills said: "All of our stores reported at least 50 people per store, from about 7:30 a.m. this morning."
Apple Premium Reseller Square Group also had queues of people waiting to buy an iPad at all three of its stores (London, Wycombe and Derby). "In London there was a chap who set up camp from 5 a.m.," said retail operations manager Warren D'Souza.
"It is really nice that some of our customers are still really loyal to Square and chose us over the Regent Street launch," D'Souza added.
Supply and demand
As the queues formed outside, were resellers concerned that they would not be able to meet demand for the new device? Apple's resellers are grateful for the stock they did receive, but all agree that supply was likely to run out before the end of the day.
Collard explained: "Getting enough stock for the initial demand was always going to be tricky. We will sell out of our first shipment probably by the end of the day. Which is great news. We are already taking back orders ready for the next shipment."
At Square the story was the same. "No, we didn't get enough stock, but we are still getting iPads delivered and due for next week," said D'Souza.
Western was better equipped. "Apple have been quite good to us and we managed to just cover demand," said Mills. "In fact we still have some stock left," he added.
However, due to insufficient supplies of the most popular models, the customers didn't walk away with the exact model they had planned to buy—an opportunity, in some instances, for resellers to up-sell to a more expensive model.
Popular pads
All three resellers agreed that the most popular model was the 3G iPad. However, there was a split in the capacity requirements from the east to the west of the country, with those further west opting for the 16GB 3G iPad, and those nearer London choosing the 64GB 3G iPad.
"The 3G version did seem to be the more popular model," Cheltenham-based Mills observed. "We had people wanting to buy the 16GB 3G version but we sold out of those early on so our customers were buying the higher capacity models".
Collard's London-based customers in his Wimbledon Stormfront store had slightly more expensive tastes: "The 32GB 3G is the one everyone is asking for. We will no doubt run out of that model very early on."
According to D'Souza, at Square's central London Square store: "The 64GB 3G and Wi-Fi seemed to be the most popular".
Who bought them?
Given the hype, and the long wait for the iPad arrive in the UK, what type of people bought iPads Friday?
Suggesting that the iPad is a device for the more mature consumer, the observations from Wimbledon were that the iPad buyer was 30-plus. According to Collard: There were very few people in their 20s. But that's only from our Wimbledon store where I am currently."
In Cheltenham, where Mills was, there was a range of people, "A good range of people of different ages," he said.
It seems that the iPad launch was a great way to get PC users into the Mac reseller. "There were people who do and don't use a Mac," added Mills.
"It's been a great experience to speak to people who want to use it in different ways," Mills added.
Hype hype hype
The resellers agreed that they benefited from the hype surrounding Apple's launch of the iPad in the UK, all experiencing a successful days sales with little marketing activity necessary.
"There was no need to organize a special event for the launch," according to Mills. "We knew the hype that was built up around it would be big enough to keep momentum going."
Collard agreed. "No special events were required—Apple did all the demand generation necessary and the customers just came."
"It's been the best Apple product launch that I have dealt with in five years, lots of happy customers and generally a great experience for our company. We are looking forward to getting more stock this weekend to keep the momentum going," added Mills.
Collard also hopes that Apple can keep supply up to meet demand. He has high hopes for the next few weeks: "If only Apple can keep up the momentum of supply its going to be a great few weeks! What an amazing product"
"I look forward to the launch of iPhone 4," added Collard.
Apple iPad Tablet Computer
Apple iPad Tablet Computer
iPad with Wi-Fi 16GB
Price When Reviewed:
$568
iPad (2010)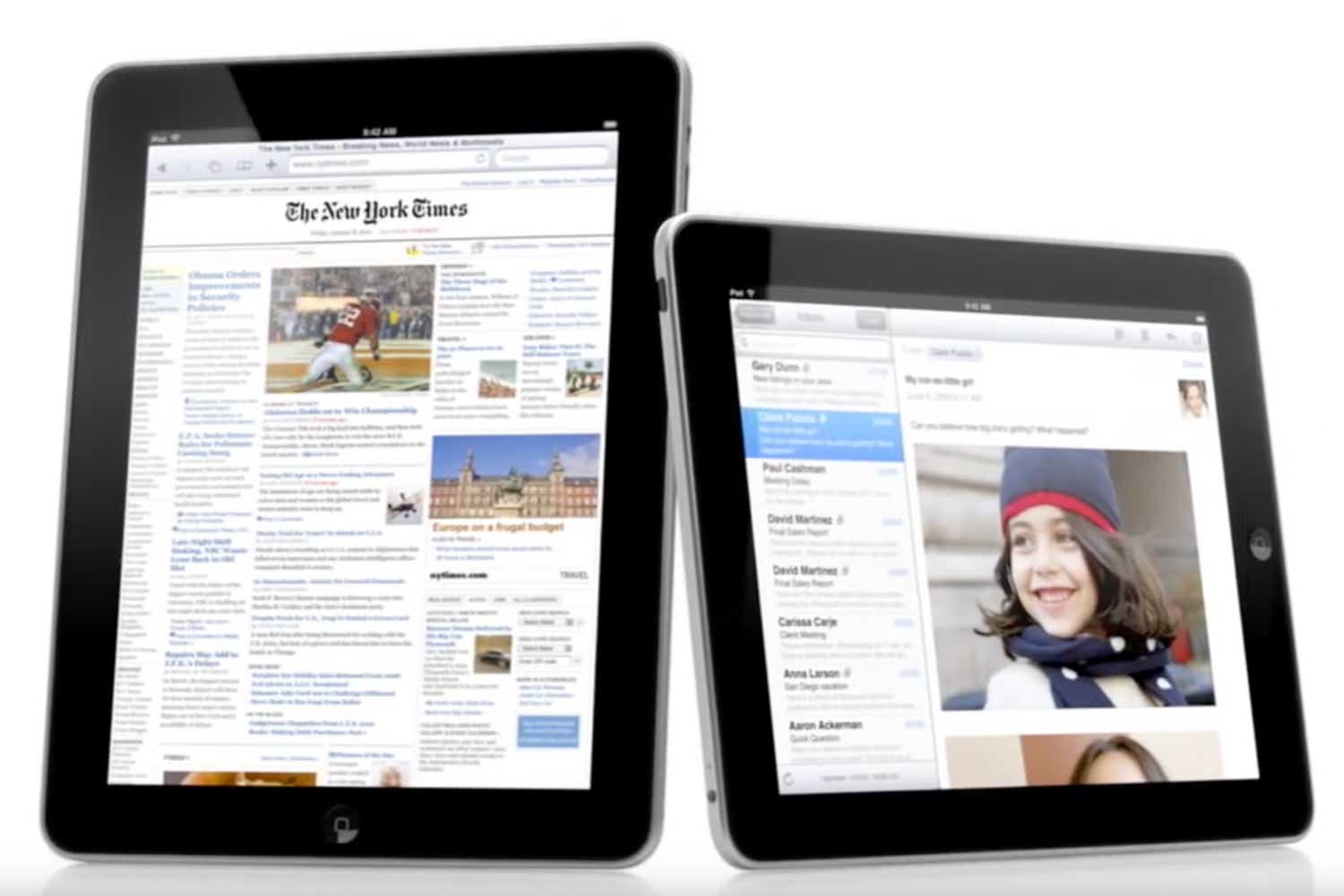 Read our full
iPad (2010) review