The following article is excerpted from Digital Arts.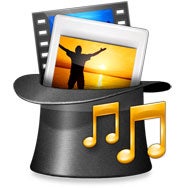 Boinx Software has released FotoMagico 3.5, which sees the debut of plug-ins for Apple Final Cut Pro, Final Cut Express, Motion, and Adobe After Effects. The company says that the native plug-in integration allows editors and motion graphic artists to animate still images and directly within the host applications, eliminating workflow disruption and time-consuming key frame adjustments.
The plug-ins use Noise Industries' FxFactory platform.
FotoMagico's controls let users adjust slide position and color, animation start and end point, and more. The FotoMagico Slideshow Assistant provides users an instant pan and zoom animation that can be further customized.
FotoMagico 3.5 Pro costs $149.