If you have an iPhone and a Mac that doesn't have built-in iSight, the lush green world of video chat may await you yet thanks to Drahtwerk's iWebcamera. iWebcamera, now with OS X support, lets you use your iPhone running OS 3.1 or later as a wireless external webcam with your Mac.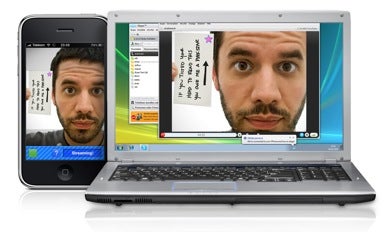 iWebcamera, which was originally released as a Windows-only app, connects to your Mac through your wireless network once you've installed its driver on your Mac. It includes two levels of image quality to select from, an instant-pause mode that lets you stop and resume streaming from your iPhone whenever you want without exiting your host application, and is Plug-and-Play ready. It's also compatible with Windows 7, Vista and XP, and includes a built-in manual to help get you started.
Assuming it works as well as Drahtwerk claims it does, iWebcamera, available at the App Store for $5, could make for an affordable alternative to a dedicated webcam for users with older Macs or even current generation Mac Minis.