Motorola has announced the first Android smartphone to include a xenon flash, the Milestone XT720.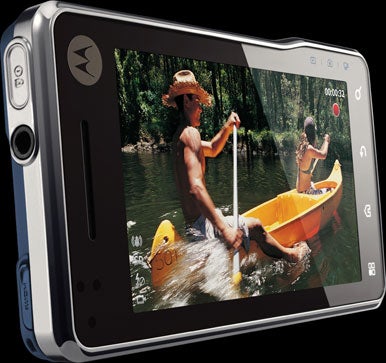 The xenon flash sits next to an 8-megapixel camera, that can also be used to shoot videos at 720p, Motorola said on Monday. Videos can then be viewed on a flat screen TV via an HDMI connector or on the phone's 3.7-inch capacitive touch screen, which has a 480 x 854 pixel resolution.
Xenon flashes are typically more powerful than the LED illumination found in other camera-phones, allowing flash-lit pictures to be taken in lower light levels or at greater distances.
Motorola's new smartphone runs Android 2.1 and can surf the net using HSPA (High-Speed Packet Access), downloading data at up to 7.2M bps (bits per second) and uploading it at up to 5.76M bps. The Milestone XT720 has support for Wi-Fi 802.11b or g, but lacks support for the faster 802.11n, which is slowly becoming more common on high-end smartphones.
Other features include navigation using GPS, an FM radio and a 3.5 millimeter audio jack. The smartphone measures 60.9 x 115.95 x 10.9 millimeters and weighs 160 grams.
The Milestone XT720 will start shipping during the second quarter, a Motorola spokeswoman said.