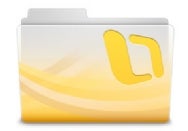 On Tuesday, Microsoft released a couple of Office 2004 and 2008 updates and confirmed a few new technical details about the upcoming 2011 suite upgrade.
On the company's Mac Mojo blog, MacBU product unit manager Jake Hoelter said that that the forthcoming version of the productivity suite will not make the leap to 64-bit. Office 2011 for Mac will remain 32-bit only, though that doesn't mean you should cancel your plans for camping outside an Apple Store to be the first to grab a copy. As is the case with most 64-bit applications right now, most users would not have necessarily seen a performance increase useing 64-bit, though Excel power users with millions of cells would likely have welcomed it.
Microsoft also reaffirmed that Office for Mac 2011 will continue the suite's transition from Apple's Carbon programming libraries to the newer, more modern Cocoa language, as Macworld first reported last August. Outlook and the new "ribbon" toolbar are both built in Cocoa, though significant portions of the rest of the suite will need to wait until the next major Office upgrade for their turn in the Cocoa spotlight. Microsoft still expects to release Office for Mac 2011 by "late 2010."
The software maker also released minor updates on Tuesday for both Office 2004 and Office 2008 for Mac. The updates focus on improving security for both suites, fixing vulnerabilities that could allow malicious code to overwrite portions of your Mac's memory and run arbitrary commands. The update tools of both suites should see these patches now, and it's recommended that all users upgrade immediately.