You would think an Apple-built smartphone would be old hat by now. After all, this is the fourth consecutive summer Apple will try to capture our hearts, minds, and disposable income with a brand new phone. Surely, after the first couple launches, we should pretty much know what to expect.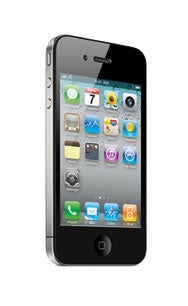 Credit to Apple, then, for keeping the mystery and excitement alive. The iPhone 4, unveiled Monday by Steve Jobs at the Worldwide Developers Conference, is nothing like a well-worn sequel to Apple's previous smartphones. Instead, Jobs bills it as "the biggest leap since the original iPhone." And after getting some face time with the iPhone 4, we're inclined to agree.
What makes the iPhone 4 so special? How is it different from other iPhones? And how exactly can you get your hands on one? We take on all these subjects—and more—so that you'll have all the answers to your iPhone 4 questions in one convenient place.
What's new about the iPhone 4?
There are a number of new features in Apple's latest iPhone—Steve Jobs's proclamation that it's a big leap over its predecessor isn't just marketing spin. Leading the changes in this release is the high-resolution 960 by 640 pixel "Retina display," which boasts four times as many pixels as the iPhone 3GS. Other marquee features include the ability to record high-definition 720p video with the built-in camera on the rear; a second front-facing camera primarily geared toward video chatting; and faster, 802.11n wireless networking.
All of that sounds intensive. Surely it takes a hit on battery life?
In fact, Apple claims that the iPhone 4 has better battery life than its predecessor, as the company was able to find the room for a higher-capacity battery coupled with the more energy-efficient A4 processor powering the iPhone 4.
The specs on the iPhone 4 call for up to seven hours of 3G talk time, 14 hours of 2G (EDGE) talk time, 300 hours of standby, six hours of 3G Internet use, ten hours of Wi-Fi Internet use, ten hours of video playback, or 40 hours of audio playback. Just for the sake of comparison, an iPhone 3GS promises up to five hours of 3G talk time, 12 hours of 2G talk time, 300 hours of standby, five hours of 3G Internet usage, nine hours of Wi-Fi browsing, ten hours of video playback, and 30 hours of audio playback. So to summarize, iPhone 4 users can expect to talk for two more hours, browse for 1 more hour, and listen to ten more hours of music than someone using an iPhone 3GS.
Do I have it right that there's now glass on the front and back of the iPhone?
Yep. Apple's using what's called aluminosilicate glass, which it says is what you'll find on helicopter and high-speed train windshields. It's supposedly 20 times stiffer and 30 times harder than plastic, and features a fingerprint-resistant oleophobic coating. Which means it should actually be less susceptible to scratching than the original iPhone's metal back.
You mentioned two cameras. Is either one better at taking pictures?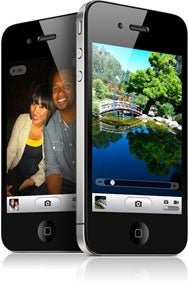 Apple has made a number of changes to the camera system on the iPhone, both in hardware and in software. The iPhone's primary camera—the one mounted on its back—now has a 5-megapixel sensor, up from the 3GS's 3-megapixel sensor. However, Jobs made a point of saying during his keynote that megapixels aren't everything when it comes to taking pictures. For one thing, Apple kept the pixel size the same as before, rather than trying to cram more pixels into the same amount of space. The company also built in something called a "backside illumination sensor" that Jobs said gets more of the circuitry behind the sensor, allowing the sensor to grab more light—which should result in better pictures, especially in low light. And for those times when you really need them, there's now an LED flash and a 5x digital zoom, as well.
The front-facing camera on the iPhone 4, however, is just VGA quality—640 by 480 pixels—but it should still be handy for self-portraits and the iPhone 4's FaceTime video-chat feature (see below).
And one of those cameras also takes better video now too, right?
Yes. The iPhone 4's rear-facing camera can shoot 1280-by-720-pixel video—also known as 720p HD—at up to 30 frames per second, compared to the iPhone 3GS's 640-by-480 pixels.
Won't shooting such larger videos eat up all the free space on my iPhone?
It will definitely take up a good amount of room, although Apple hasn't said just how much. But, for example, if the iPhone 4's HD videos were to use the same data rate as the 720p movies and TV shows Apple offers on the iTunes Store, that video would require less than 2GB per hour of footage. (If you're shooting that much footage on your iPhone at a time, you might want to invest in a stand-alone video camera of some sort.)
So what will I do with my movies after I've shot them?
Just as you can now, you'll be able to copy them to your computer, or trim and share them from the iPhone itself. But Apple is also releasing a $5 version of its iMovie consumer video-editing application for use on the iPhone 4. Christopher Breen goes into more depth on how that'll work, but suffice it to say, you'll have more editing controls than the trimming features currently available to iPhone 3GS videographers.
Who can I talk to using the FaceTime video-chat feature?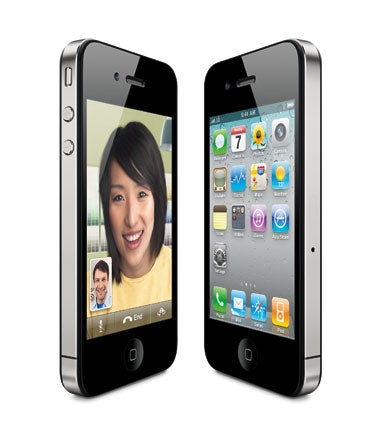 At the moment, the only people who will be able to use FaceTime are iPhone 4 users. Previous iPhones won't support the feature, and Apple hasn't indicated compatibility with other video-chat systems such as Skype or iChat. However, the company has said it plans to make FaceTime an open standard, which would allow other handset manufacturers and makers of other devices to implement the feature.
Can I use the new FaceTime video-chat feature anywhere on AT&T's network?
Unfortunately, no. The iPhone 4's FaceTime video-chat feature currently works only when both iPhones are connected to the Internet via Wi-Fi, though Apple did say it was hoping to expand the feature to cellular connections in the future. (For the purposes of this discussion, "the future" means "sometime after 2010.") You'll also need to be able to place a regular phone call—to initiate the connection—so we presume that you'll need to have a cellular data signal, as well.
Why is there a second microphone on the top of the iPhone 4?
That second mic, near the headphone jack, pulls double duty. It's used for FaceTime video calls, but it also works with the main microphone on the bottom to provide noise cancellation (or, as Apple calls it, noise suppression) to dampen background noise while on phone calls.
I like playing games—is the new iPhone for me?
In addition to the accelerometer found on previous iPhone models, the iPhone 4 sports a three-axis gyroscope. That should provide for better motion sensing of user acceleration, angular velocity, and rotation rate. And that should make for better games, although developers will need to do some work on their games to take advantage of the gyroscope/accelerometer goodness.
When does the iPhone 4 go on sale?
Apple says that the phone will be available on Thursday, June 24, in the United States, Japan, Germany, France, and the United Kingdom. Customers in those five countries will also be able to pre-order the phone from Apple's Website—or the Website of each country's respective carriers—starting on June 15. Sales in additional countries will be rolled out in waves throughout the summer, with the iPhone 4 scheduled to be available in 88 countries by the end of September. Starting on June 24, you'll be able to buy the iPhone 4 in Apple and AT&T's retail and online stores, as well as in Best Buy, Wal-Mart, and (apparently) RadioShack stores.
How much will the new iPhone 4 cost me?
The 16GB model costs $199 and 32GB model costs $299. You'll need to agree to a two-year service contract with AT&T to get an iPhone 4 for those prices.
But I already own an iPhone. Does that affect the price?
It could. AT&T customers can take advantage of the $199/$299 pricing if they're eligible for an upgrade. (There's also an $18 upgrade fee.) But it's possible you might qualify only for what AT&T calls an "Early Upgrade"—most likely if you've bought a new phone sometime within the past few months. In that case, you'll pay a steeper amount alongside re-upping your AT&T deal for two more years: $399 for the 16GB model or $499 for the 32GB model.
How can I find out if I'm eligible for an upgrade discount?
You can check your upgrade availability using the AT&T Wireless Website, but the easiest way is to send an empty text message to *639# (*NEW#); within a few minutes you'll receive a text message from AT&T explaining your eligibility. (If you're eligible, the message will read, "As a valued customer, we can offer you an upgrade with a new 2-yr commitment and an $18 upgrade fee" or something similar.) Both text messages are free.
Maybe I don't want to sign a contract. What then?
In that case, you'll want to opt for AT&T's no-commitment pricing—meaning you don't have to sign a two-year contract. You'll pay the full, unsubsidized price of the phone: $599 for the 16GB model or $699 for the 32GB model.
I heard AT&T changed its data plans recently. How does that affect the iPhone 4?
New customers will choose between a plan that provides 200MB of data for $15 per month, or a 2GB plan for $25 per month. If you're an existing iPhone customer, you can opt for one of the new plans, but AT&T says you can instead choose to stick with your current plan—the one giving you unlimited data for $30 a month—even if you upgrade to the iPhone 4. These rates are only for data, and are in addition to what you pay for voice and text-message service. For more information, check out our frequently asked questions on AT&T's new data plans.
Can I give my old iPhone to a friend or family member?
Sure, although the usual caveats apply: if he or she wants to use it as a phone, that person will have to sign up for AT&T service (or, in other countries, with a compatible carrier). Otherwise, your friend or family member won't be able to to make phone calls, send or receive text messages, or use cellular data service. Note that, depending on where you currently are in your AT&T contract, your old-iPhone recipient may be required to sign a contract with AT&T to get service.
Will my existing accessories work with the iPhone 4?
Cases definitely won't fit—the iPhone 4 is narrower and thinner than the iPhone 3GS—but most audio and power accessories that connect to the iPhone's dock-connector port should work. Accessory makers will likely provide, in the coming weeks, more information about compatibility, and we'll of course be testing various accessories as soon as the iPhone 4 is available.
What will the actual upgrade process be like?
If things work the way they have in the past, you'll just connect your new iPhone to your computer and go through the setup process for transferring an existing phone number. AT&T and Apple are likely to have more information as we get closer to the iPhone 4's ship date.
Will I be able to transfer my existing iPhone data, like saved games and files, to the new phone?
Most likely. When you sync your iPhone with iTunes, a backup of all your settings and data are made. You can usually restore this backup onto a new device. However, since the iPhone 4 will require an updated version of iTunes, make sure you download iTunes 9.2 and then sync your existing iPhone with your computer one last time before the switch, to ensure that you've backed up the most recent version of all your information.
Editor's Note: Corrected the scheduled release day to Thursday. The date – June 24 – is correct.
16GB iPhone 4 (GSM, AT&T)
Price When Reviewed:
$485
32GB iPhone 4 (GSM, AT&T)
Price When Reviewed:
$599