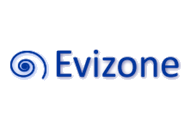 Evizone has released a new communication and document management service for businesses that need to batten down their security hatches.
Named after the company, Evizone is a "managed online service," a sort of intermediary, for sharing and—much more importantly, securing—your correspondence with co-workers, clients, and the outside world. You can sign up yourself or your business for the service, then install a desktop client on your Mac or PC through which correspondence and documents can be shared securely.
Envizone's major selling point is that its rich Internet client purportedly prevents other users from printing, copying, or even screen-capturing the documents or correspondence you share through the service.
If you send something to a client or co-worker who has not yet signed up for an Evizone subscription, the recipient will receive a notification message. If they want to view the actual correspondence or document that you sent, they will need to go through a quick, free guest registration process to download the Evizone client and become a part of the controlled, encrypted bubble that the company lets you create around your content. Each Evizone account gets a monthly allotment of 2000 "Standard Page Views" for guests to use, which roll over after a three month period.
Evizone allows users to create "topics" and workgroups to organize discussions and files. Co-workers and guests can be arbitrarily prevented from accessing topics and files that they do not have permission to view.
Both individual and group plans are available, starting at $25 per month. Supported desktop operating systems include Windows XP, Windows Vista (32- and 64-bit), Windows 7 (32-bit and 64-bit), Mac OS X 10.5 Leopard (32-bit) and Mac OS X 10.6 Snow Leopard (32-bit).