Editor's Note: The following article is excerpted from PC Advisor.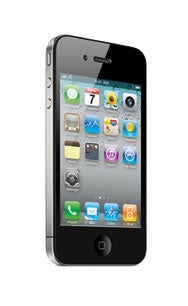 O2 is the first UK network to unveil pricing for its iPhone 4 tariffs.
Apple's latest smartphone will be available on either 18- or 24-month contracts, with prices starting from £25 for 100 minutes of calls and unlimited text messaging.
However, the network has also chosen to cap its once "unlimited" data offering. Users paying between £25 and £35 per month on a 24-month contract or between £30 and £40 per month on an 18-month contract have a data allowance of 500MB per month.
Those whose tariffs offer 900 or 1200 minutes per month will find their data is capped at 750MB, while those on the "unlimited" monthly contract have a 1GB data allowance.
Alternatively, O2 customers can purchase the handset themselves and then purchase one of O2's Simplicity tariffs. These start from £15 per month and users can choose between being tied in for 30 days or a year.
The unlimited Wi-Fi use remains.
O2's move to cap unlimited data follows a similar move by AT&T, the iPhone's exclusive U.S. carrier. Last week, AT&T announced new data plans that did away with the carrier's $30-per-month for unlimited data offering.
O2 has not revealed how much the handset will cost to purchase outright, or the contribution mobile phone users on monthly contracts will have to make towards the phone.
From October, the network will allow users to purchase a bolt-on that offers an extra 500MB of data per month for £5, or an extra 1GB for £10 per month.
Apple's latest smartphone was unveiled by Steve Jobs this week at the company's Worldwide Developers Conference (WWDC).
The new handset, which features an all-new design, has "well over 100 new features" including an HD screen, video calling, a gyroscope, a new iMovie app and countless other upgrades.
Macworld staff contributed to this report.
32GB iPhone 4 (GSM, AT&T)
Price When Reviewed:
$599
16GB iPhone 4 (GSM, AT&T)
Price When Reviewed:
$485