GoodReader for iPad, Good.iWare's acclaimed all-purpose reader, has received an update to version 2.8, adding support for horizontal viewing of PDF files, VGA-out support, and a few other goodies.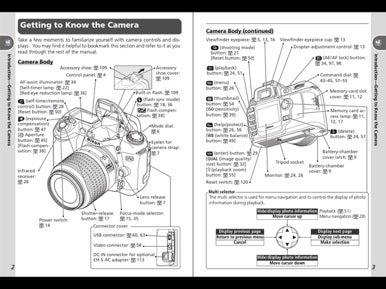 GoodReader for iPad, which is largely identical to its iPhone counterpart, lets you view PDFs, documents, spreadsheets, presentations, HTML pages, high-resolution images, and more on your iPad. Its strength lies in its ability to quickly open and browse through large PDF and text files that other apps would normally have trouble with.
With its new horizontal page-turning feature, GoodReader can now offer a more natural book-reading experience, letting you flip pages just by swiping from left to right or vice versa. It also now lets you view double-page spreads for PDF files—a feature especially useful for viewing graphics that extend beyond a single page.
GoodReader has also been given a few minor editing abilities: you can now rotate PDF pages, which is great if you're reading an e-mailed document that had been scanned in the wrong way. It can also crop out unnecessary PDF page margins, letting you fit more text onto a screen for easier reading.
GoodReader has also received a performance enhancement in the form of pre-caching; subsequent pages are rendered while you are viewing your current page, allowing for quick page turns. Last but not least, GoodReader now supports VGA-out for all supported documents, letting you view your documents on computer monitors or projectors using the iPad's dedicated adapter.
GoodReader for iPad 2.8 is available at the App Store for $1 and runs on iPad running OS 3.2 or later.