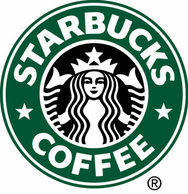 Starbucks has just announced that they'll be offering free Wi-Fi at all stores nationwide on July 1, no matter what brand of laptop, tablet, smartphone, or computer you may have. Access will be provided through a one-click logon portal that brings Starbucks customers unrestricted access to the Web at large, just like many other coffee bars.
Less than two years ago, Starbucks rolled out a program to offer free Wi-Fi for AT&T mobile devices (such as the iPhone) and customers of AT&T DSL. It was a nice perk, but customers who wanted to use Starbucks Wi-Fi with a laptop or a tablet have had little recourse but to log on through an AT&T Wi-Fi account that offers two hours of free Wi-Fi access per day and costs $4 for every additional two hours after that.
But this isn't just a matter of Starbucks catching up to the rest of the coffee bar nation. Starbucks's Stephen Gillett told Mashable that he has bigger plans for the company's Wi-Fi. Its hotspots will eventually bring all Starbucks Wi-Fi users to the new Starbucks Digital Network, planned for release later in the fall of 2010.
In cooperation with Yahoo, the Starbucks Digital Network will pull in content from local-aware services like Foursquare as well as pay-wall services like the Wall Street Journal and Zagat. This will allow Starbucks customers to sample these services, which those companies no doubt hope will eventually translate into paying customers at home.
One downside, however, is that AT&T's recently revamped data plans for the iPad and iPhone offered free access to AT&T hotspots, which included Starbucks. You could argue that the value proposition has dropped a bit, though ultimately those users are still getting free Wi-Fi, so perhaps that's neither here nor there.
It's a nice compromise for the Starbucks empire to offer better service for their customers. Hopefully, the transition won't be nearly as rocky as the last time.