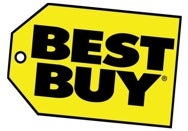 Since the iPhone 4 became available for pre-order on Tuesday, more than 600,000 people have placed their orders. This heavier than expected rush quickly overwhelmed the online ordering system, and depleted the pre-order stock. As a result, AT&T has had to temporarily suspend pre-orders; now retailer Best Buy is following suit.
A bold red message has been posted at the top of Best Buy's iPhone 4 Pre-order FAQ: "Please note that effective immediately Best Buy will no longer be accepting pre-orders for any models of the iPhone 4." The retailer says it will still honor pre-orders it has already accepted, but cannot guarantee customers will get their new iPhone on the June 24 launch day.
Apple is still accepting pre-orders but has pushed its delivery date out to July 14 for all new orders.
[via The Mac Observer]
16GB iPhone 4 (GSM, AT&T)
Price When Reviewed:
$485
32GB iPhone 4 (GSM, AT&T)
Price When Reviewed:
$599