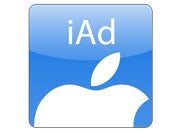 You may not be able to completely shut off Apple's new iAds system when it shows up on iOS 4 devices in July, but at the very least, you can stop it from using your personal information to tailor ads to you.
Similar in structure to Google's ad preferences, which allow the user to opt in or out of "interest-based advertising," Apple on Monday released its own Web-based tool, which, when visited on a device running iOS 4, will opt the user out of the iAds targeting system.
Apple posted a Knowledge Base article, detailing how users can elect not to share their data with the ad service. To opt out, users will need to visit https://oo.apple.com with a device running iOS 4 or later. According to the document, users will see the message "You have successfully opted out" if the process is working; otherwise, "Opt out not successful" will appear. Apple does note that the process is device-specific, so users will have to opt out individually for each iPhone, iPod Touch, and iPad they own.
Other "things you should know," according to the article: the number of ads will probably not diminish, just the ads' relevancy to the user's personal taste; ads may still be related to the content in an application or based on other information not collected from the user; and opting out of "interest-based advertising" only applies to iAds, not other advertising networks.