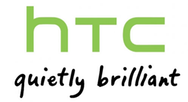 In March, Apple launched a patent infringement suit against rival smartphone manufacturer HTC, alleging that the Taiwan-based compay had violated 20 of Apple's patents on a variety of technologies. On Monday, Apple filed another complaint, adding two further patents to the mix.
As with the previous litigation, the complaint was filed in a Delware district court. Both of the new patents— 6,282,646 and 7,380,116—have the same description, referring to a "System for real-time adaptation to changes in display configuration." Both seem to deal with what happens when you plug in an additional video input or output into a device.
In addition, Apple also reasserted claims on two patents included in the original case, "Unlocking a device by performing gestures on an unlock image" and "Conserving power by reducing voltage supplied to an instruction-processing portion of a processor."
Apple's first case against HTC is still pending; meanwhile, both companies have also filed claims with the U.S. International Trade Commission, requesting import bans against the other—the ITC is investigating both claims. Apple is also engaged in a similar patent dispute with rival phone maker Nokia, though that case has been suspended pending the outcome of, yes, related ITC investigations.
[via Ars Technica]