At a Glance
Expert's Rating
Our Verdict
With all the hoopla over iOS 4 and the iPhone 4 this week, your Mac may be feeling a bit left out. So why not treat it to some quality—and inexpensive—new software? Since it's nearly the end of June—wait, what?!—I decided I'd dedicate today's Mac Gems column to taking a look at my favorite Mac Gems from the first half of 2010.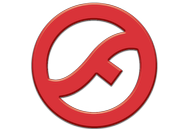 BashFlash ( ): If, like me, you hate the way Flash can bog down your browser (and even your Mac), but you don't want to block Flash completely, install BashFlash. This utility's menu-bar icon alerts you whenever Flash begins to hog your processor; you can then quickly kill the Flash plug-in across all Safari Windows and tabs without otherwise disturbing those Web pages. BashFlash is a great complement to Mac Gems All-Star ClickToFlash.
DragThing ( ): A long-time staff favorite, DragThing lets you create multiple Dock-like, well, docks, each containing applications, folders, files, disks, and more. Within each dock, you can create multiple layers containing different sets of items. You can open any item by clicking it or by assigning it a keyboard shortcut. The latest version adds drawers (docks that hide off the screen, sliding into view only when you need them), clippings (frequently used boilerplate text), spring-loaded folders, and file and folder previews.
HandBrake ( ): A veteran of many best-of-Gems lists, HandBrake remains the gold standard for converting DVDs to formats playable on iPhones, iPads, iPods, Apple TVs, and other devices. The latest version lets you convert other video sources, improves performance, comes in both 32- and 64-bit versions, provides better video previews, and includes a new Constant Quality setting that uses a variable bit rate to keep the quality of converted video more consistent from beginning to end. The new version also lets you fine-tune the size, cropping, and details of video before converting, and can include subtitles as separate elements.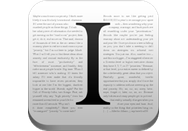 Instapaper ( ): This Web service is an integral part of my Web-browsing experience. Whenever I come across an article that I want to read later, I just click the Instapaper link in my browser's bookmarks bar and the article is added to my Instapaper account. When I'm ready to read the article, I can go to the Instapaper site or launch the Instapaper app on my iPhone or iPad, where the article has been reformatted for easier reading and stripped of ads and other distractions.
LaunchBar ( ): Speaking of Mac Gems veterans, LaunchBar is one utility many Macworld editors couldn't get by without. It works much like Spotlight in that you press a keyboard shortcut (Command+Spacebar by default) and then type a few letters of the name of the item you want to open. But LaunchBar is more intelligent than Spotlight—it can make educated guesses about what you want to open, and it learns the choices you make for particular abbreviations. It can also run scripts; let you browse files; let you browse and search within some applications' data; control iTunes, and much, much more. The latest version of LaunchBar even includes a multiple-clipboard utility.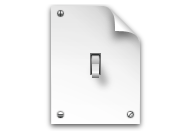 MagicLaunch ( ): Snow Leopard no longer uses file creator codes to determine which program opens a file when you double-click it. Magic Launch restores this capability: Whenever you double-click a document, Magic Launch routes the document to the program of your choosing. In addition, you can create rules for handling particular types of files. For example, you could force .jpg files sporting the Finder's red label to open in Photoshop but those with a green label to open in Preview.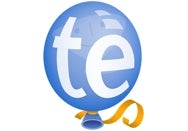 TextExpander ( ): Of all the text-expanding utilities—which let you assign abbreviations to frequently used text (snippets), automatically substituting the appropriate snippet when you type an abbreviation—TextExpander is my favorite. You can place snippets into groups that are available on a per-application basis; include keystrokes within snippets; and include variables, such as the current date and time or the contents of the clipboard, within snippets. I love that you can sync your snippets between Macs using Dropbox or MobileMe, and there's even an iPhone version.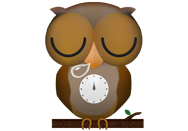 YoruFukurou ( ): If you're active on Twitter and haven't yet found the perfect Mac Twitter client, check out this little-known Gem, which includes all the features you'd expect along with a slew of clever additions. For example, click on a message from a particular person, and all messages from that person are instantly highlighted. If the selected message is part of a conversation, all the messages in that conversation are similarly highlighted, though in different colors. You can also quickly filter the message list to view only a conversation, only tweets from a particular user, or only tweets containing a particular keyword or username. You also get tabs for different types of content, custom searches and rules, built-in image previews, auto-completion of usernames and hashtags, a slew of keyboard shortcuts, and myriad alert and notification options.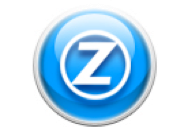 Zooom ( ): Like MondoMouse, one of my all-time favs, Zooom lets you move, resize, and identify windows without having to first switch to them and without having to position your cursor over a thin title bar or a tiny resize corner: You just move the mouse cursor over any visible part of a window, press the appropriate modifier keys, and then drag. It's a difficult concept to explain, but a feature that reveals its utility almost instantly once you try it. Zooom adds a feature called Magnetics, which can snap a window's edges against other objects—windows, the sides of the screen, the edge of the Dock, and the like—making it easier to perfectly position or resize a window.
Want to stay up to date with the latest Gems? Sign up for the Mac Gems newsletter for a weekly e-mail summary of Gems reviews sent directly to your Inbox.