If you're a Street Fighter IV fan who's been holding off on buying the iPhone adaptation because of its lack of playable characters, Capcom has a free update you'll be happy to hear about. Two classic characters, Cammy and Zangief have been added to the line-up, bringing the total number of playable characters to ten.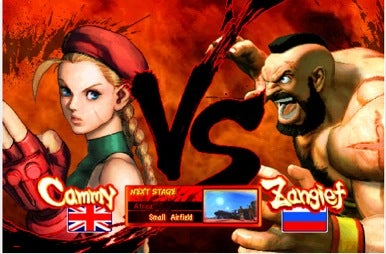 Street Fighter IV is a commercially and critically successful arcade and console fighter, but its much-hyped iPhone release left a number of fans puzzled over the lack of characters in the port. While the arcade and console version features 19 playable characters, the iPhone port only had eight. The dearth of characters, as well as the $10 price tag, lessened the game's appeal despite reviews that praised its gameplay and multiplayer modes.
With the addition of Cammy and Zangief, Street Fighter IV for iPhone now has more than half of its original cast, and all of the original playable Street Fighter 2 characters except for E. Honda.
Street Fighter IV, which sells for $10, runs on iPhone, iPod Touch, and iPad running iOS 3.0 or later.